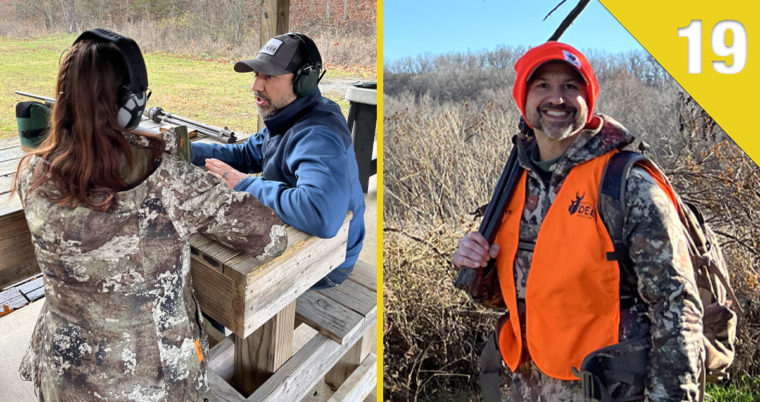 Doing more for deer, hunters, and overall wildlife conservation is woven throughout NDA's current strategic plan, and one of the ways we're accomplishing that is by leading on-the-ground habitat work with our team.
With more than 16 years working for the organization, Matt Ross, NDA's Director of Conservation, is ideally suited to oversee much of this work. One of his biggest projects is a public land forest and habitat improvement project that NDA does in partnership with the U.S. Forest Service.
Matt joins Nick and the Doctor to talk about this important project and how he expects this important work to grow in the coming years. He also talks about his long tenure with the organization and shares what he's most proud of as well as some of his favorite moments.
This is also an "Ask NDA Anything" episode, and we asked Kip Adams, NDA's Chief Conservation Officer, to answer a great question we received about does and fawns. We also announce our latest sweepstakes where the grand prize is a Banks Stump 2 blind and a Weatherby Vanguard 6.5 Creedmoor rifle.
Listen Now
Important Links
Show Sponsor: Banks Outdoors
Follow Nick Pinizzotto on Instagram
Follow Mike Groman on Instagram
Music by Bensound
Subscribe to the Podcast on:
About the National Deer Association
The National Deer Association (NDA) is a non-profit deer conservation group that works to ensure the future of wild deer, wildlife habitat and hunting. Thank you for subscribing to our podcast!
Support NDA's mission by becoming a member today.
NDA has the highest ranking from Charity Navigator, an independent group that monitors non-profits for financial efficiency and effectiveness.
Learn more about deer and deer hunting in our weekly, free e-newsletter.
Follow us on our other channels: Facebook | Instagram | Twitter | YouTube