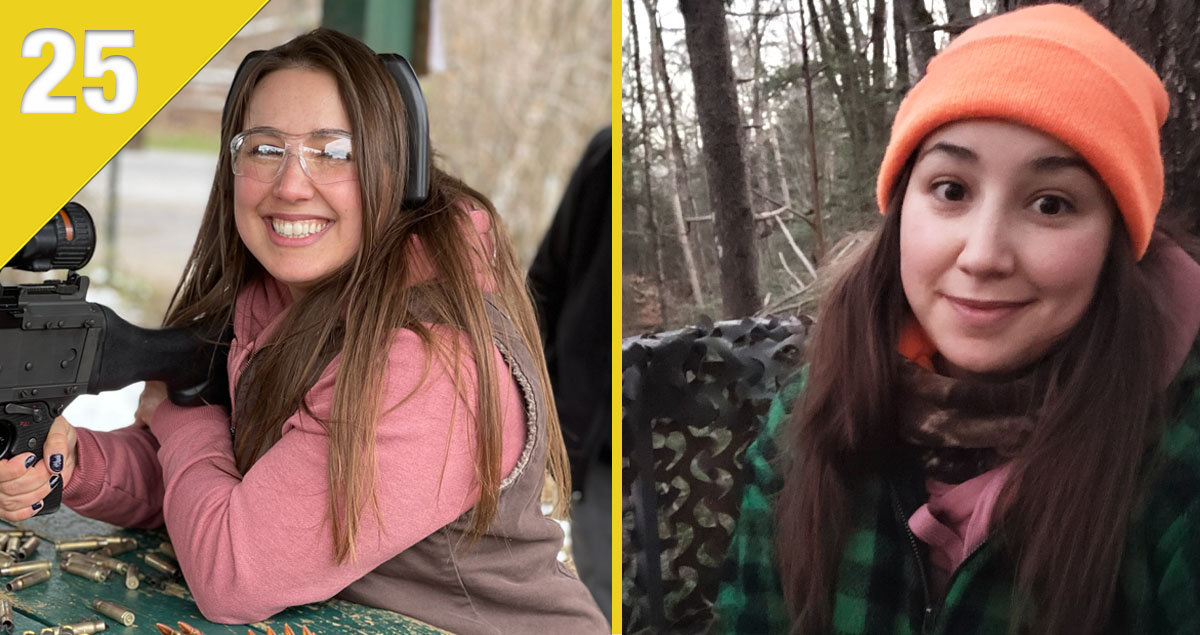 Sometimes when you have a passion for something, you just have to throw caution to the wind and go for it. That's exactly what our guest Megan Plete Postol did, and it led to her becoming an award-winning journalist. She recently won first place in the Outdoor Writers Association of America's Excellent in Craft Awards in the hunting and shooting sports category for her article, "Hunters of Color Collabs to Produce Deer Hunt for New Black, Indigenous, and People of Color Hunters." This story was derived from a Field to Fork event where The Nature Conservancy (TNC), New York Backcountry Hunters and Anglers, Hunters of Color, New York Department of Environmental Conservation and NDA came together to host a mentored hunting event for aspiring hunters from the Black, Indigenous and People of Color (BIPOC) community.
Megan is also an avid hunter that owns five beagles and loves pursuing rabbits, and she also shot her first archery deer last season. She shares the exciting story of the hunt during the show. This is also an Ask NDA Anything episode and Nick and the Doctor answer listener questions about hunting from the ground and NDA internship opportunities. They also introduce a new segment to the show, the B-Team Report, which you won't want to miss.
Listen Now
Important Links
Show sponsor: Black Rifle Coffee Company
Megan's Linktree to Her Articles
Follow Nick Pinizzotto on Instagram
Follow Mike Groman on Instagram
Music by Bensound
Subscribe to the Podcast on:
About the National Deer Association
The National Deer Association (NDA) is a non-profit deer conservation group that works to ensure the future of wild deer, wildlife habitat and hunting. Thank you for subscribing to our podcast!
Support NDA's mission by becoming a member today.
NDA has the highest ranking from Charity Navigator, an independent group that monitors non-profits for financial efficiency and effectiveness.
Learn more about deer and deer hunting in our weekly, free e-newsletter.
Follow us on our other channels: Facebook | Instagram | Twitter | YouTube