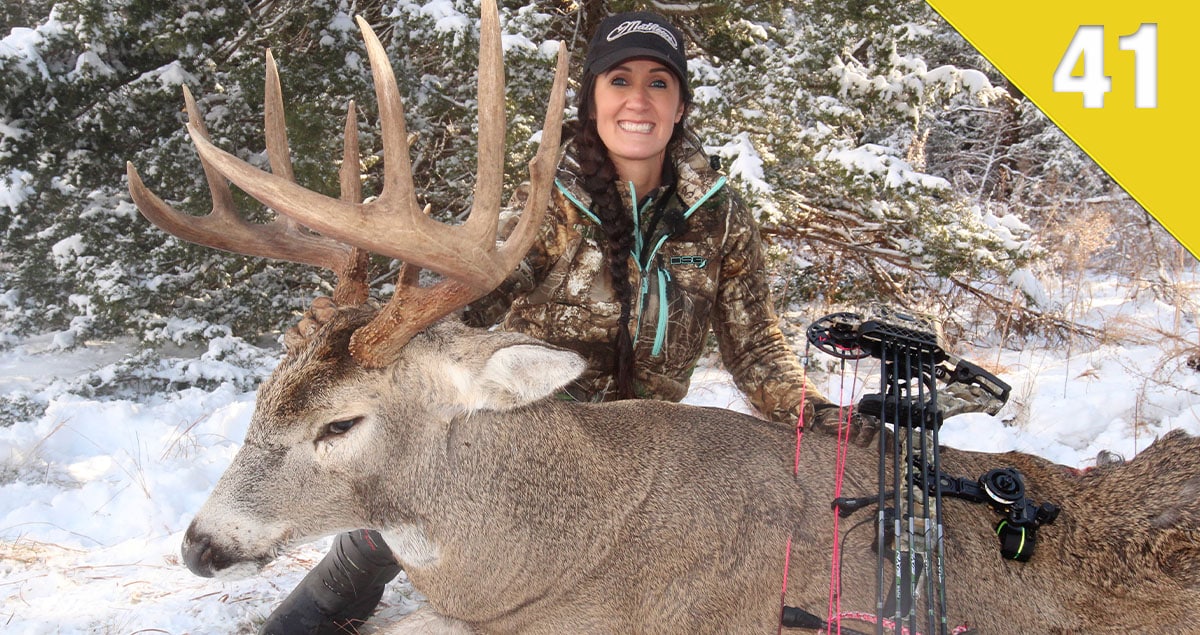 Traveling out of the local area to hunt is steadily gaining in popularity. While going on a destination hunting trip can be exciting and rewarding, it can be equally frustrating and disappointing if hunters don't properly plan for the excursion. There are few people who travel to hunt more than our guest, Melissa Bachman, who has seen and done it all at this stage in her career. Melissa is the longtime host and producer of Winchester Deadly Passion and she joins Nick and The Doctor to share her tips and experience for hunters venturing far from home in the coming season. She also shares stories about when things didn't go according to plan, and how she handled those situations. Both outfitted and do-it-yourself hunts are discussed. In addition to Melissa's impressive hunting career, she is a former board member and current advisory committee member of the National Deer Association.
In this episode's B-Team Report, you'll hear the story of how one of our bumbling hosts ended up walking more than 14 miles in one day due to some poor planning and indecision. This is also an Ask NDA Anything episode and Nick and The Doctor answer questions about habitat management and shed antler hunting. Do you have a question you'd like to ask NDA? If so, be sure to send them to nick@deerassociation.com.
Listen Now
Important Links
Title sponsor: Black Rifle Coffee Company
Melissa Bachman's Website – Winchester Deadly Passion
Winchester Deadly Passion – Facebook
Follow Nick Pinizzotto on Instagram
Follow Mike Groman on Instagram
Music by Bensound
Subscribe to the Podcast on:
About the National Deer Association
The National Deer Association (NDA) is a non-profit deer conservation group that works to ensure the future of wild deer, wildlife habitat and hunting. Thank you for subscribing to our podcast!
Support NDA's mission by becoming a member today.
NDA has the highest ranking from Charity Navigator, an independent group that monitors non-profits for financial efficiency and effectiveness.
Learn more about deer and deer hunting in our weekly, free e-newsletter.
Follow us on our other channels: Facebook | Instagram | Twitter | YouTube