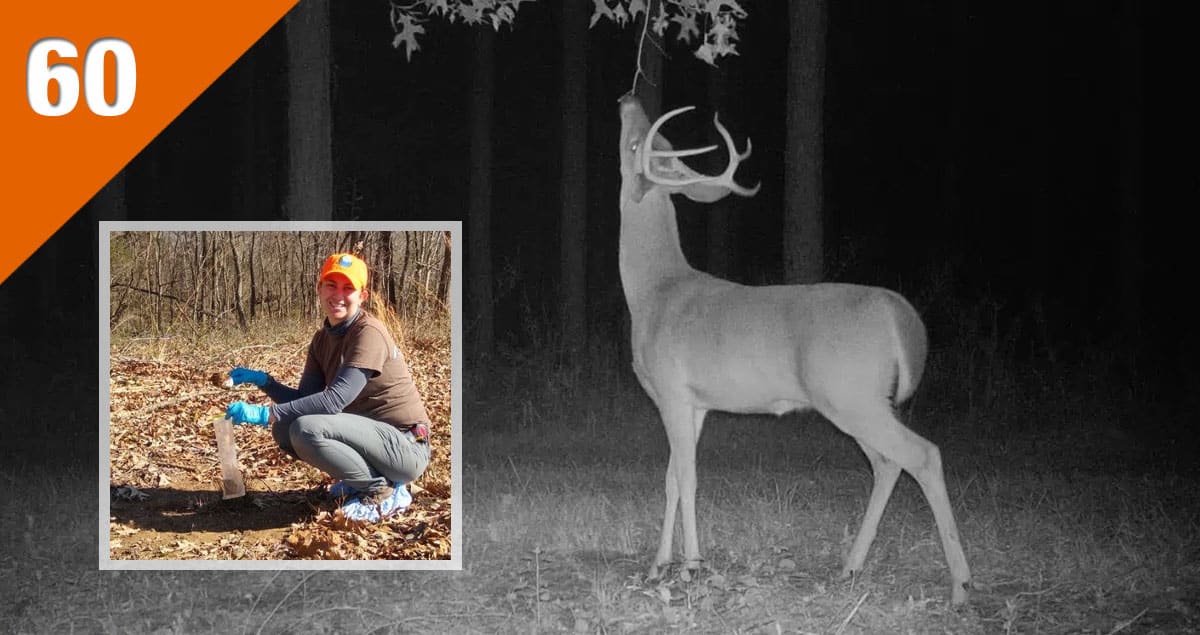 In this episode of the Deer Season 365 podcast, we talk with Miranda Huang, a research associate with Mississippi State University, all about whitetail scrapes. Miranda studied scrapes on a 10,000-acre property in Tennessee and documented when deer visited scrapes, how many deer used each scrape, how many scrapes individual bucks use, how often bucks used the scrapes, and much more. It's a fascinating look into how whitetails use scrapes.
Sponsored by: Bass Pro Shops and Cabela's
Listen Now:
Important Links:
NDA's Gear for Deer Sweepstakes
Follow Brian Grossman on Instagram
Sign up for NDA's free weekly e-newsletter
Subscribe to the Podcast on:
About the National Deer Association
The National Deer Association (NDA) is a non-profit deer conservation group that works to ensure the future of wild deer, wildlife habitat and hunting. Thank you for subscribing to our podcast!
Support NDA's mission by becoming a member today.