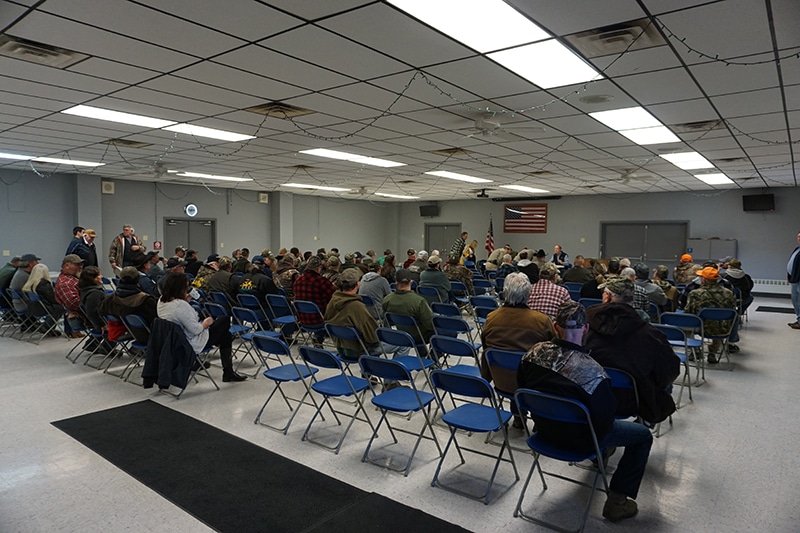 The Missouri Department of Conservation (MDC) is hosting two public meetings for deer hunters and landowners who wish to be informed on MDC's management strategies for chronic wasting disease (CWD). No registration is required. The meetings will be held at:
Festus VFM Hall on August 21st from 6-7 p.m.
Progress Sports Complex in Ste. Genevieve on August 22nd from 6-7 p.m.
MDC will cover general information on CWD, MDC's efforts to monitor and manage the disease, proper deer-carcass handling, voluntary CWD testing efforts, applying for CWD management permits, upcoming mandatory CWD sampling, habitat management, and the two new firearms portions of deer season. CWD has been found in Missouri and is slowly spreading with 409 confirmed cases in free-ranging deer found in 23 counties
MDC is also offering assistance to landowners who are applying for CWD management permits. Landowners should bring the notification letter that was received in early August that contains their MDC Landowner ID, as well as a list of hunters, birthdates, and conservation numbers of those they wish to request permits for.
The National Deer Association (NDA) encourages our Missouri members and supporters to attend one of these public meetings prior to fall hunting seasons. Learn more about CWD at deerassociation.com/cwd.