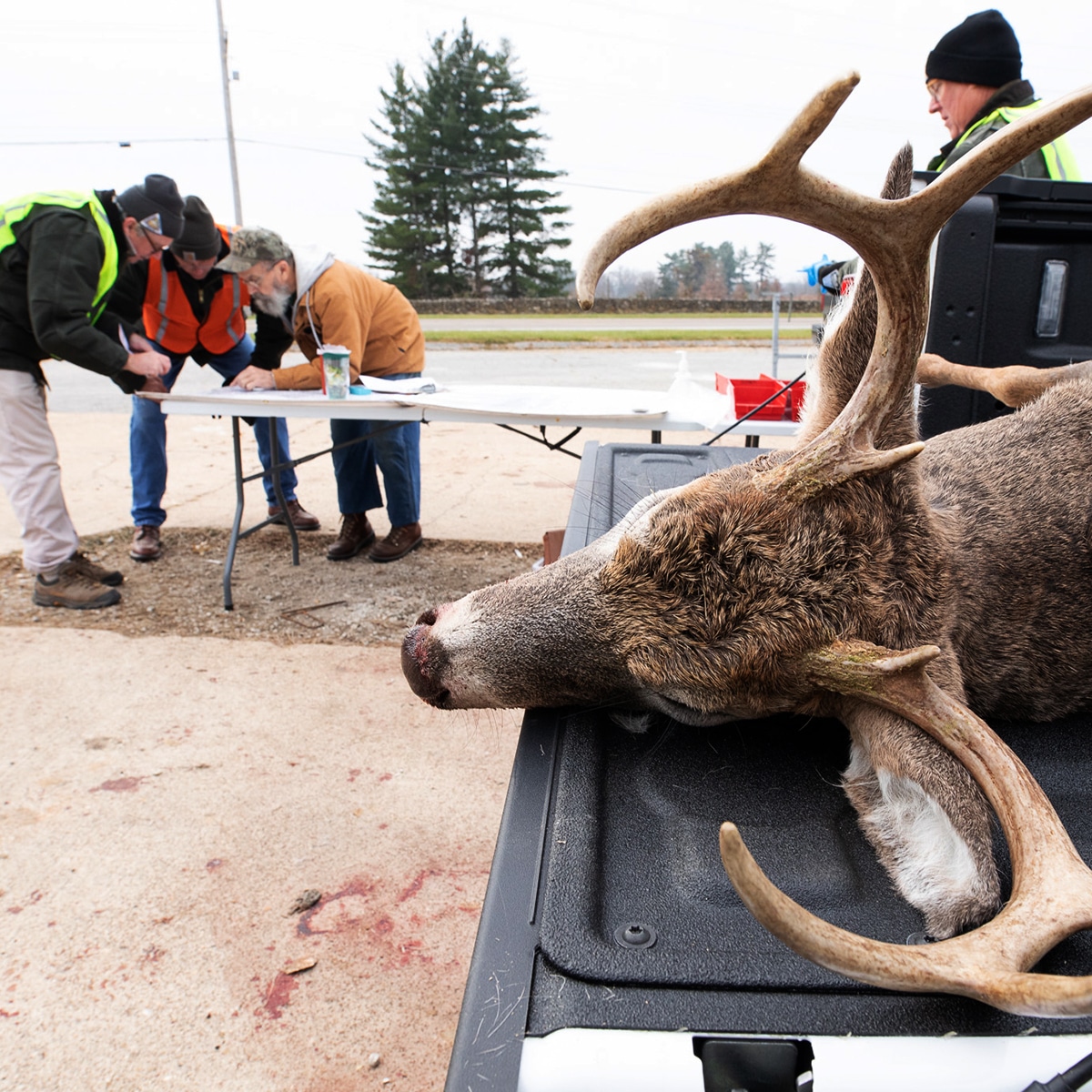 Montana Fish, Wildlife & Parks (FWP) wildlife staff is offering two free instructional workshops for hunters to learn how to collect samples from deer, elk, and moose so that they can be tested for chronic wasting disease (CWD).
The free workshops are scheduled for:
Wednesday, October 25, at the Billings FWP office (2300 Lake Elmo Dr.) from 5-7 p.m.
Wednesday, November 1, at the Montana Department of Transportation weigh station parking lot from 5-7 p.m.
Participants in the workshops can bring a deer, elk, or moose head from a recent harvest if they have one, but this is not required. Frozen heads are difficult to sample and need to be thawed prior to sampling. To RSVP and for additional information, please contact FWP's Region 5 CWD Coordinator, Daniel Bayley at 406-561-5412 or daniel.bayley@mt.gov.Attendees will get hands-on practice removing lymph nodes for testing.  CWD testing is voluntary in Montana, but FWP and the National Deer Association (NDA) encourage deer, elk, and moose hunters to help with disease management and understanding by collecting samples.
This fall, hunters can either take the samples themselves and fill out an online hunter submission form and mail them to the Wildlife Health Lab in Bozeman; or they can bring the animal (or head) to an FWP regional office or CWD sampling station. Testing is free – see the FWP website for sampling station locations and hours: fwp.mt.gov/cwd.
The NDA strongly encourages our Montana members and supporters, and especially those who live and/or hunt in and around CWD management zones, to attend an upcoming workshop Engaged hunters and landowners are crucial to slowing the spread of CWD. Learn more about CWD at deerassociation.com/cwd.