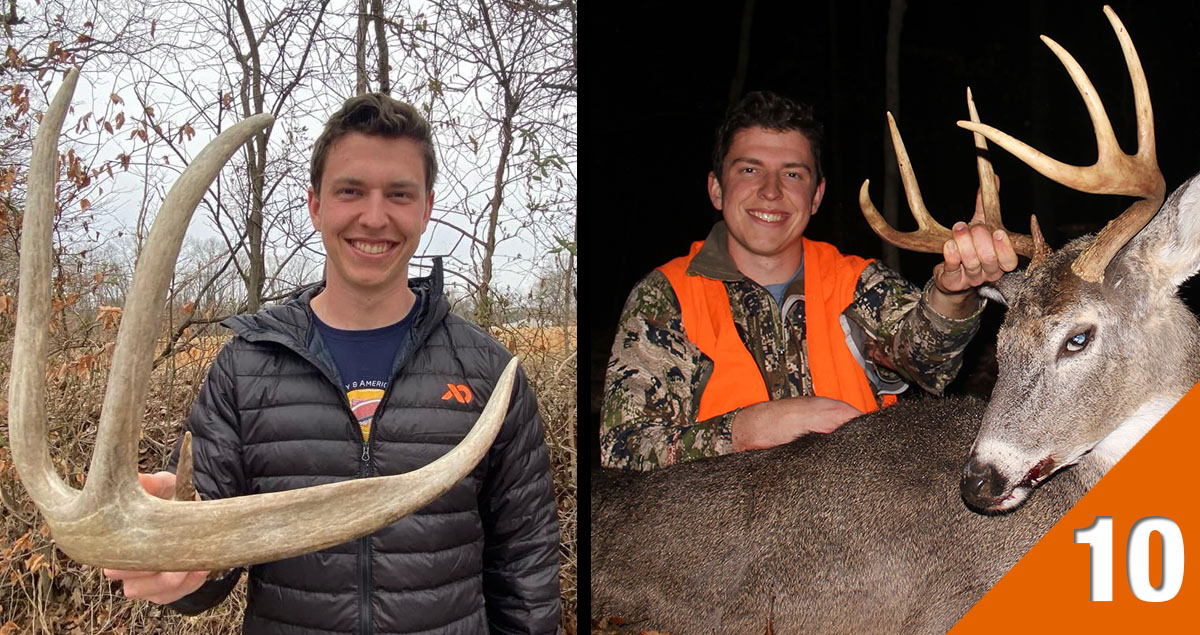 In this episode of the Deer Season 365 Podcast, we're talking with deer biologist Moriah Boggess about how he consistently has success killing mature bucks on public land by focusing his efforts on acorns. We dive into why it's important to know the different oak species in your area, how to differentiate white oaks and red oaks, and how to key in on the oak trees that will provide your best odds of filling a tag this season. These tips can help you find success throughout the season, not just the early season. If you're an avid deer hunter in big woods country, this is an episode you won't want to miss.
Listen Now:
Important Links:
Follow Moriah Boggess on Instagram
Follow Brian Grossman on Instagram
NDA Holiday Membership Promotion
Sign up for NDA's free weekly e-newsletter
Subscribe to the Podcast on:
About the National Deer Association
The National Deer Association (NDA) is a non-profit deer conservation group that works to ensure the future of wild deer, wildlife habitat and hunting. Thank you for subscribing to our podcast!
Support NDA's mission by becoming a member today.
NDA has the highest ranking from Charity Navigator, an independent group that monitors non-profits for financial efficiency and effectiveness.
Learn more about deer and deer hunting in our weekly, free e-newsletter.
Follow us on our other channels: Facebook | Instagram | Twitter | YouTube