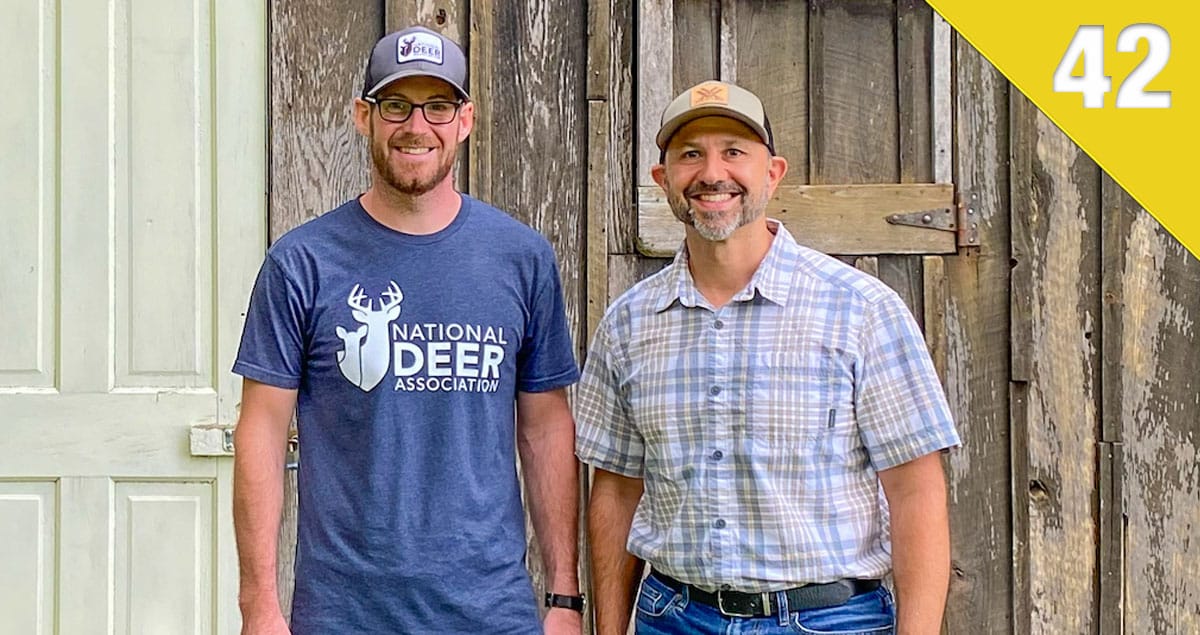 The NDA Deer Steward Program is entering its 14th year of existence and it remains the only deer management certification program of its type in the country. In this episode, Nick and The Doctor are joined by NDA's Director of Conservation, Matt Ross, and Conservation Coordinator, Ben Westfall, who talk about the history of the program as well as the launch of a brand-new Deer Steward 1 online course. They also talk about how the program has changed over the years and other related opportunities through online and in-person habitat modules. For a little fun, the guys share their favorite stories from their time administering the program. Right now NDA is offering 35% off of the new Deer Steward 1 course for the first 350 people who apply. Simply enter the code NDA35 at checkout.
In this episode's B-Team Report you'll hear how one of our hosts tried to set themselves on fire while the other learned some lessons about air travel the hard way. Remember, next episode is an Ask NDA Anything show so be sure to get your questions in to nick@deerassociation.com.
Listen Now
Important Links
Title sponsor: Black Rifle Coffee Company
Show sponsor: Leupold
Follow Nick Pinizzotto on Instagram
Follow Mike Groman on Instagram
Music by Bensound
Subscribe to the Podcast on:
About the National Deer Association
The National Deer Association (NDA) is a non-profit deer conservation group that works to ensure the future of wild deer, wildlife habitat and hunting. Thank you for subscribing to our podcast!
Support NDA's mission by becoming a member today.
NDA has the highest ranking from Charity Navigator, an independent group that monitors non-profits for financial efficiency and effectiveness.
Learn more about deer and deer hunting in our weekly, free e-newsletter.
Follow us on our other channels: Facebook | Instagram | Twitter | YouTube