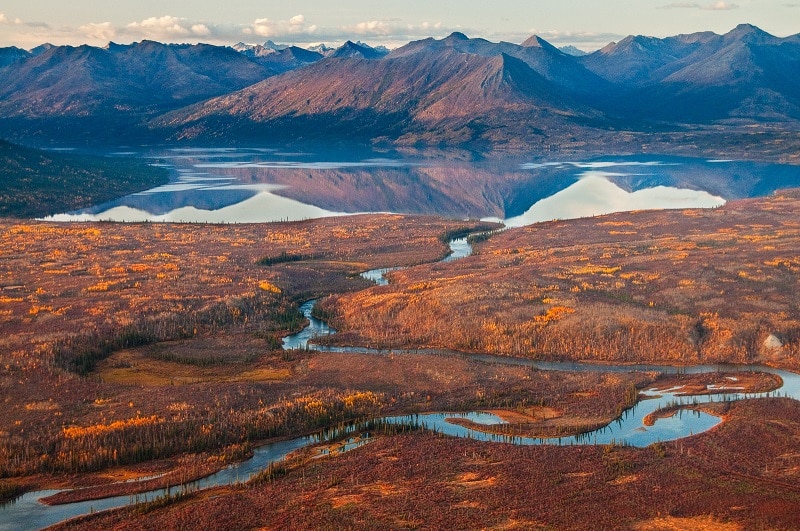 The National Deer Association (NDA) recently joined 35 leading outdoor businesses, brands, and organizations in supporting the Hunters and Anglers for the Brooks Range collective. Hunters and Anglers for the Brooks Range is committed to conserving the most wild and remote hunting and fishing grounds left in North America. The collective—which includes guides, outfitters, and transporters who operate in the Brooks Range—is urging the Bureau of Land Management (BLM) to deny the permit for the private industrial corridor known as the Ambler Road.
The BLM recently released a supplemental Environmental Impact Statement (EIS) for the proposed Ambler Road, which details more adverse impacts to fish, wildlife, and rural residents than previously acknowledged. The agency is seeking public comments on the project through December 19 and plans to make a final decision in 2024.
Many businesses and organizations affiliated with Hunters & Anglers for the Brooks Range recognize the need to develop America's domestic mineral resources, and the campaign recommends that new projects be developed closer to existing infrastructure, including roads and refineries, where the impacts to fish and wildlife can be minimized or mitigated.
Construction of the proposed industrial corridor, which would be off-limits to access by hunters and anglers, would likely disrupt the migratory behavior of some species of big game and fish. One of Alaska's largest caribou herds, the Western Arctic Herd, roams an expansive area of about 157,000 square miles, approximately the size of Montana. The Ambler Road would span 211 miles – about the width of the state of Ohio – while crossing nearly 3,000 streams and 11 major rivers, degrading habitat quality and potentially blocking fish passage.
Visit the Hunters and Anglers for the Brooks Range to learn more about the Brooks Range, the Ambler Road and what's a stake, and take a minute to sign the petition asking the BLM to deny the permit for the proposed Ambler Road.