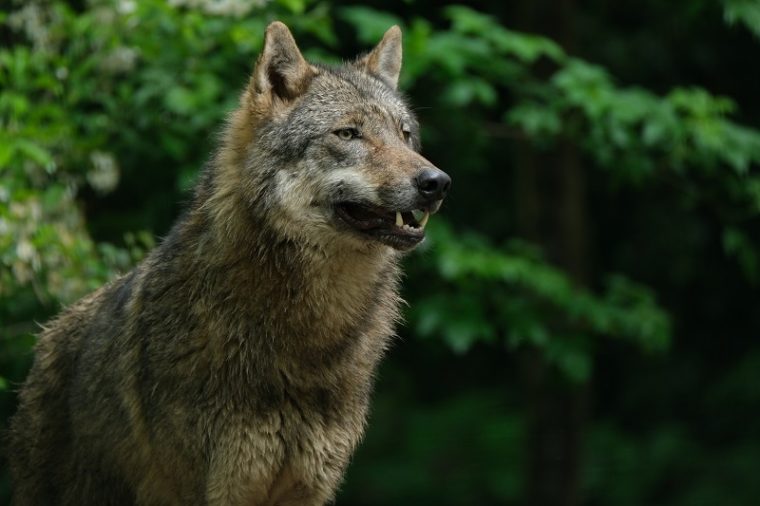 The National Deer Association (NDA) recently joined a coalition of conservation partners in sending a letter to Secretary of the Interior Deb Haaland requesting that the U.S. Fish and Wildlife Service (USFWS) appeal the February 10, 2022, decision from the U.S. District Court for the Northern District of California vacating the 2020 rule removing the gray wolf from the Endangered Species Act (ESA) lists of endangered and threatened species.
The USFWS has recognized the incredible recovery of gray wolves for nearly twenty years, over the course of multiple presidential administrations. Wolves have greatly expanded their numbers and range in their primary habitat, and wolves' recovery has impelled the USFWS's repeated efforts to remove gray wolves from the ESA lists, which it did via rule in 2020.
The NDA strongly believes that wildlife management decision-making should lie in the hands of professional wildlife managers – not judges. The USFWS and state wildlife agencies are best situated to make management decisions regarding wolf recovery and wolf management nationwide. Importantly, the recent ruling of the Court did not find that state management of wolves (which includes regulated hunting in some states) threatens their continued existence. The Court instead found that the USFWS adequately assessed the potential risks to wolves from state management when it concluded that state management does not pose a threat to the long-term viability of wolf populations in the Great Lakes, the West Coast, or the Central Rocky Mountains states of Colorado and Utah. The ruling does not question the fact that gray wolves are recovered in the Great Lakes—and have exceeded recovery criteria for almost two decades
The Court's decision misinterprets the ESA and creates a situation in which recovered species are prevented from being delisted even when the best available science determines that delisting is consistent with the ESA. The NDA is asking the USFWS uphold Congress' express intention for the ESA to recover species "to the point at which the measures provided pursuant to this Act are no longer necessary," and appeal this erroneous decision.