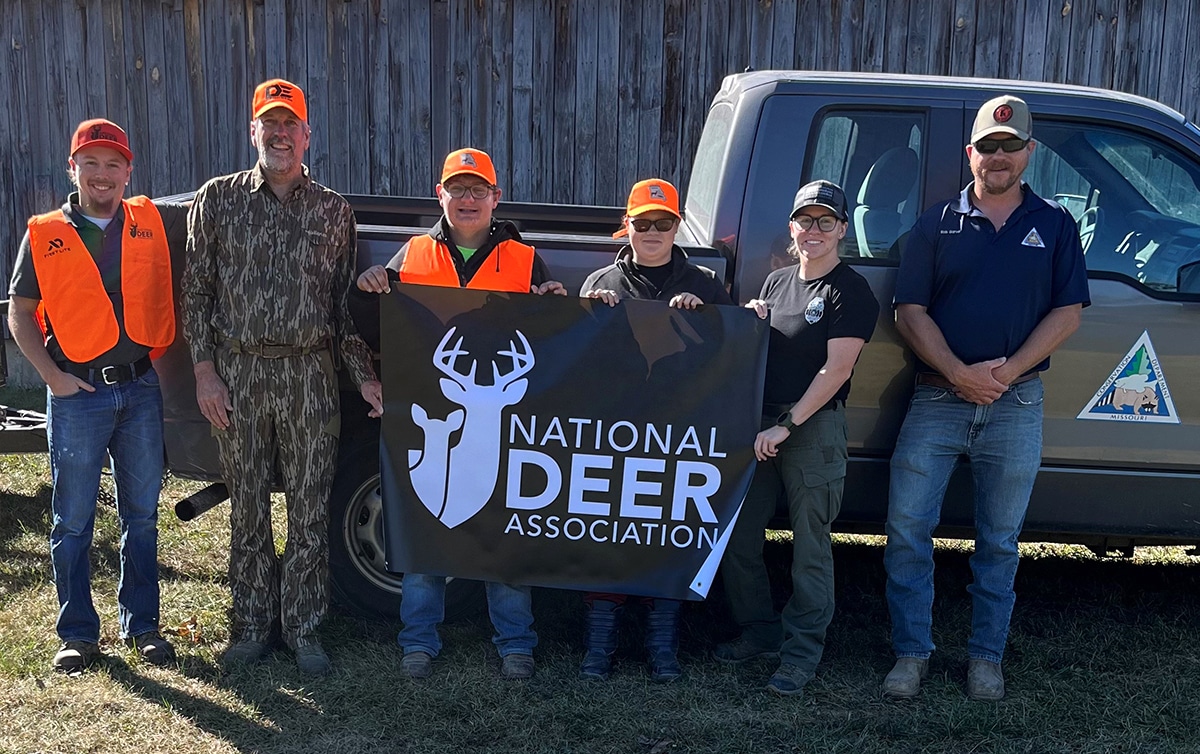 On the first weekend of October in Missouri, NDA Deer Outreach Specialists Cheyne Matzenbacher and Cole Gander had the opportunity to cooperate with multiple organizations and partners to participate in the Governor's Mentored Deer Hunt. 
This weekend was chosen so participants could take advantage of Missouri's new early antlerless rifle season. Multiple properties across the state hosted the 25 new hunters and their mentors for the weekend event. Many of the participating landowners were part of the Deer Management Assistance Program and had a goal of reducing deer densities on their properties, which provided ample opportunities for the new hunters to have a chance at harvesting a deer.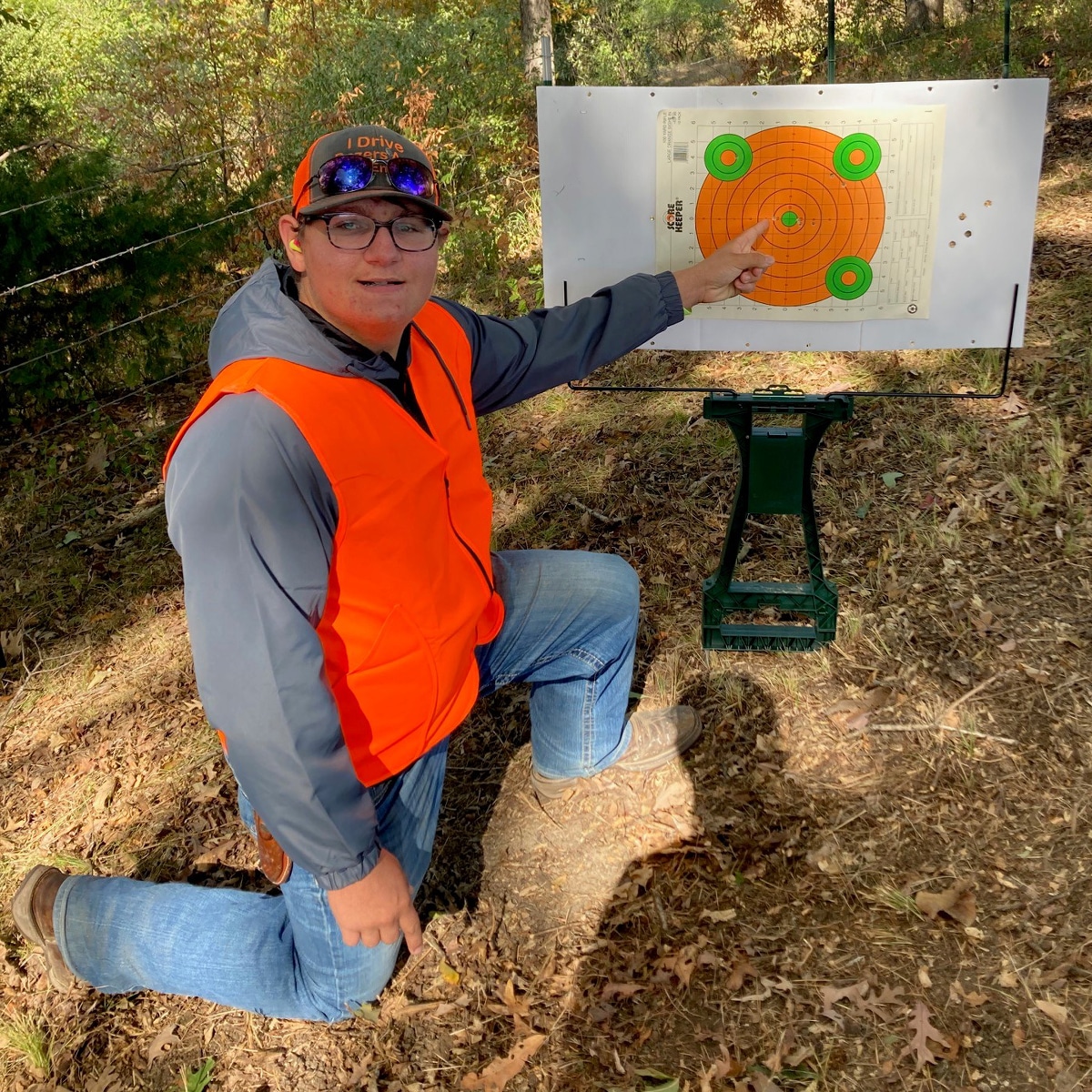 Participant training included deer biology and behavior, hunting safety, firearm handling and more before they headed out to the range to get dialed in with their rifles. After the range, the new hunters headed out to the blinds with their mentors for an evening hunt for a chance to harvest a deer. They were given another opportunity to hunt the following morning as well. When a deer was harvested, the new hunters were given instructions on how to field dress and process their game. One of the best parts of it all was that everyone had the chance to sample some delicious venison meals and snacks throughout the weekend.
NDA was able to help plan the event, coordinate one of the hunt locations, mentor new hunters, and provide educational materials to the other hunt coordinators. NDA also provided follow up educational resources to the new hunters, such as the Deer Hunting 101 online course and links to the Deer Steward program. The newly updated Deer Hunting 101 YouTube video series was also released and shared with the participants just in time for the event and seemed to be a big hit!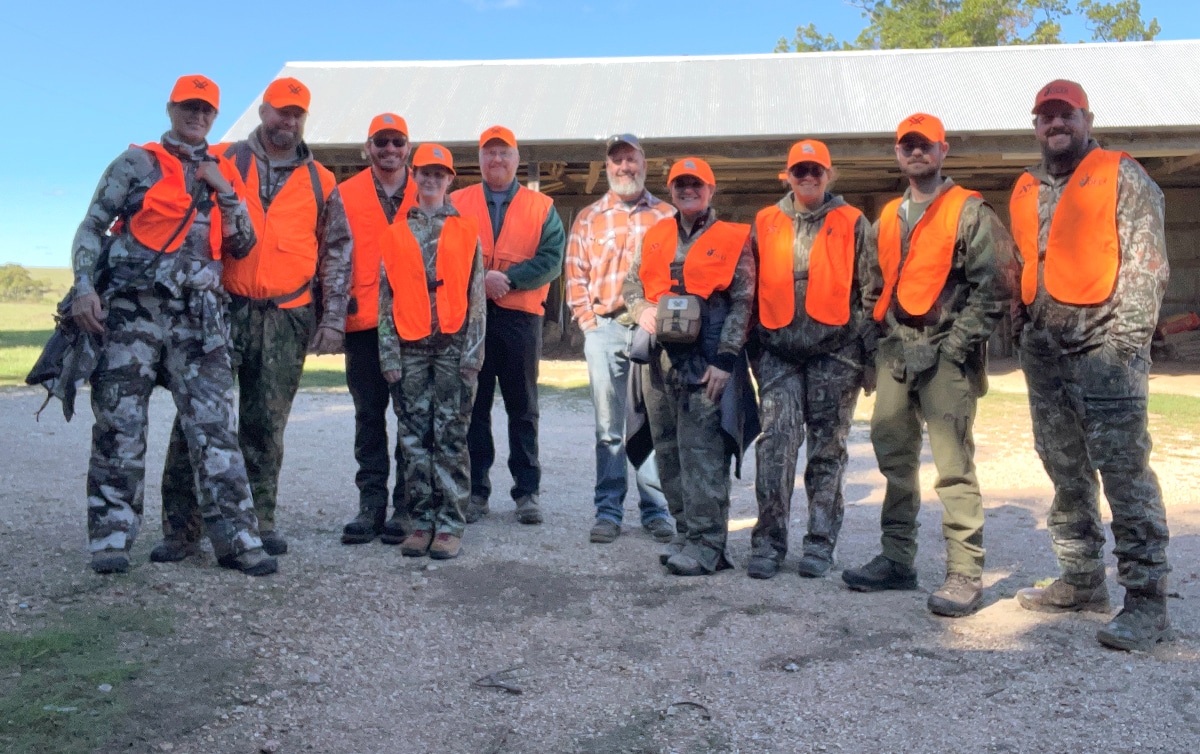 At the Howell County location where Cheyne was coordinating, four participants were mentored by folks from NDA, NWTF, Missouri Department of Conservation, and Ozark Mountain Outdoors. All four new hunters harvested a deer on the first hunt of the weekend! A father and daughter duo both harvested their first deer, and the other two new hunters felt comfortable enough with what they had learned to go out hunting by themselves the next morning. One of them even harvested two more deer while hunting solo!
One of the new hunters was a participant at an NDA Field to Fork event last season but wasn't able to harvest a deer then. She was able to take what she had learned from these events, put them to the test, and even found some success in harvesting a deer at this event. Overall, between the new hunters, mentors, and the landowner, 11 does were harvested over the entirety of the weekend event. Everyone had a great time and took away memories and friendships that will last a lifetime.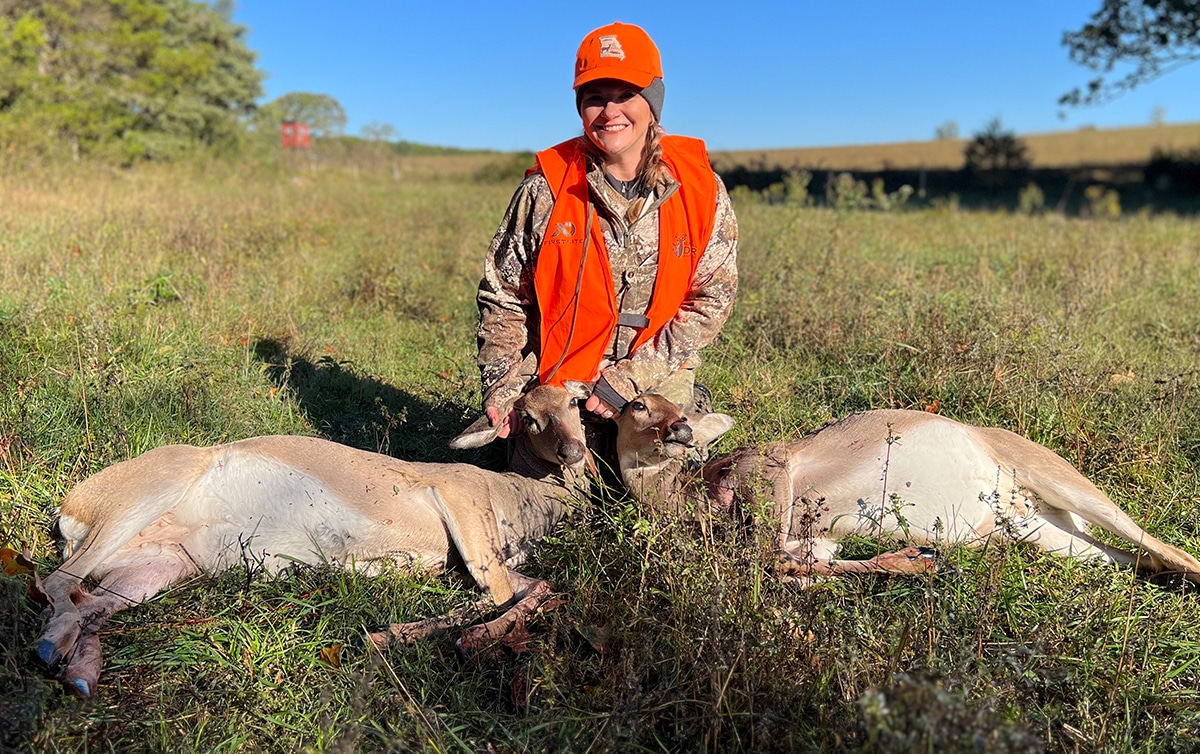 In Putnam County, where Cole was able to assist in the Governor's Annual Mentored Deer Hunt, there were two participants who were mentored by folks from NDA, Dead End Game Calls, and Missouri Department of Conservation. One of the participants was very hesitant to participate but went along with her twin brother. By the end of the weekend, she had harvested her first deer and is planning to continue hunting well into the future. The event was the ultimate testament to the fact that hunting is not all about the harvest. Instead, thanks to the gracious host at Rest Inn Him, mentors, mentees, and event partners were able to enjoy the atmosphere of a true deer camp and make friendships and memories that will last a lifetime. Tears were shed, laughs were shared, congratulations were given, and the event was a huge success!
We are looking forward to continuing this annual event in the future! The National Deer Association would like to thank all the other partners, landowners, and organizations that were involved in this great event: Missouri Department of Conservation, Conservation Federation of Missouri, National Wild Turkey Federation, Missouri Hunting Heritage Federation, Pheasants & Quail Forever, Missouri Disabled Sportsmen, Missouri's Legislative Sportsmen's Caucus, Whitetails Unlimited, ALPS Outdoorz, Dead End Game Calls, MO Woods and Wildlife, and Missouri Back Country Hunters and Anglers, DMO Knives, and Ozark Mountain Outdoors.