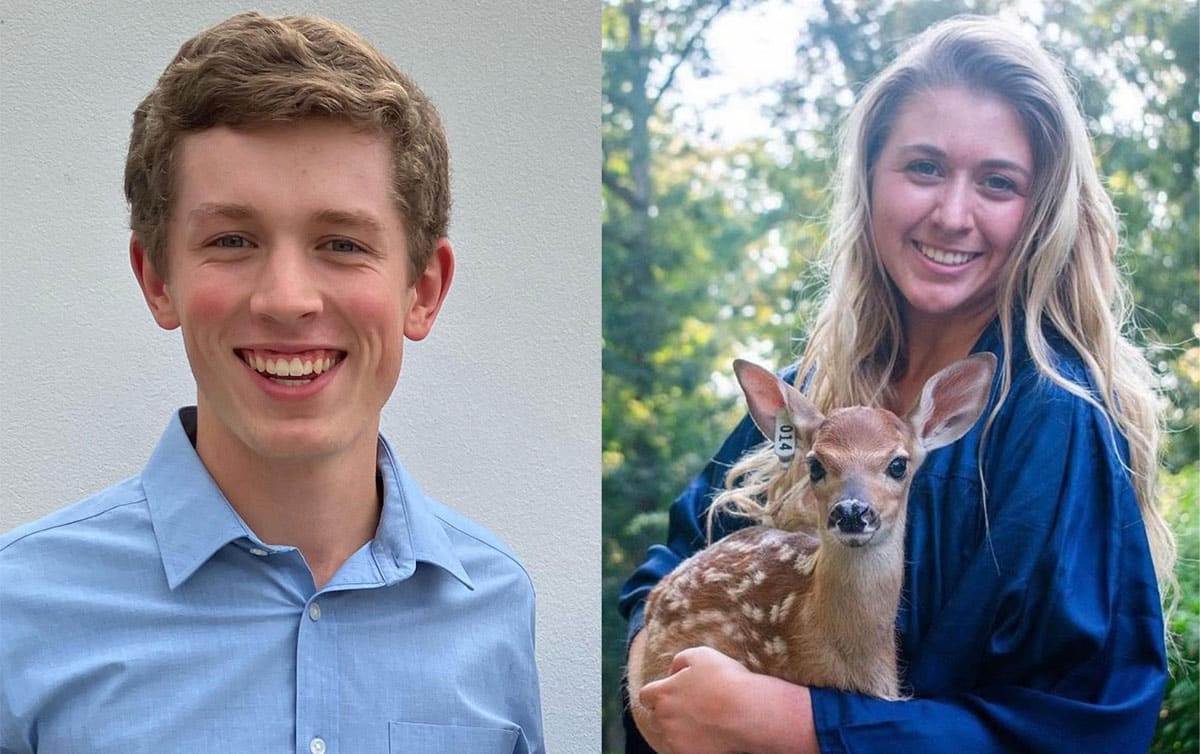 NDA recently welcomed two new interns to join in the organization's efforts for the first half of 2023. Adrianna Mowrer and Ryan Forster will work closely with the NDA staff in a variety of areas to support and continue NDA's mission. Both individuals bring a unique skillset and diverse backgrounds that align directly with the NDA as an organization.  
"This is a really exciting time as we welcome these new interns to the team and we are looking forward to everything they bring to the table," said NDA Chief Conservation Officer Kip Adams. "Each of these applicants offers a unique skillset and a variety of experience that will be a huge asset to our organization. These are extremely bright individuals that are driven and passionate to do great work and we look forward to their involvement with NDA."
Adrianna Mowrer holds a Bachelor of Science in Animal Science from Pennsylvania State University with additional specialized courses focusing on wildlife disease ecology and laboratory research. Mowrer currently serves as an APHIS – USDA Biological Science Wildlife Technician for the National Feral Swine Damage Management Program. Other experience includes an Emergency Response Bravo Deployment to Puerto Rico with the USDA as well time in the Penn State Deer Research Program with the Pennsylvania Cooperatives Fish and Wildlife Research Unit.
Ryan Forster will graduate this spring from Bemidji State University with a Bachelor of Science in Wildlife Biology. Forster offers a variety of work and volunteer experience relevant to the outdoor space, including time with the Minnesota Department of Natural Resources. His experience includes time working directly with CWD check stations where he worked in data collection from harvested deer as well as sample collection.
Mowrer and Forster will serve as NDA interns from January 1 through June 31, 2023. Future internship opportunities with NDA will be posted on the Employment Page, and are offered in six-month rotations. 
Join NDA and support their mission today, or sign up for their free e-newsletter to receive the latest on deer hunting and management at DeerAssociation.com