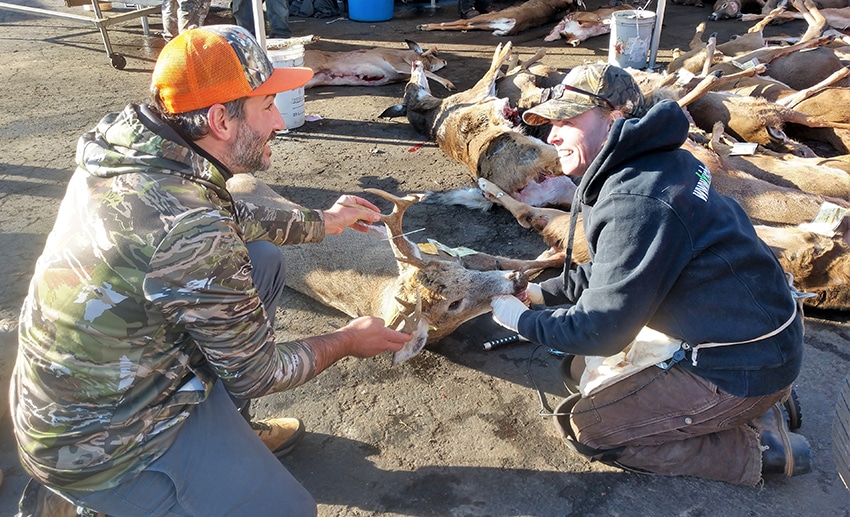 The National Deer Association (NDA) is pleased to recognize the New York Department of Environmental Conservation (NYDEC) as its 2021 Agency of the Year.
Agencies that received this award in the past boast a record of innovative and progressive deer management, initiating positive change through science, regulation and hunter involvement. This year's recipient is no different.  
"A quick comparison to other states shows just how successful and diverse New York's deer management program is," said Kip Adams, NDA's Chief Conservation Officer. "The New York Department of Environmental Conservation has gone the extra mile in the past year to address limitations regarding hunter opportunity, suburban hunting, deer overabundance, and their integration of setting deer population objectives using social and biological science ranks among the highest in the country."
Just in the last year, NYDEC adopted a new 10-year deer management plan; worked with the state legislature to change the law to reduce the minimum age for deer hunting with a firearm from 14 to 12; expanded deer hunting hours to 30 minutes before sunrise and 30 minutes after sunset; adjusted the season structure by establishing a special management hunt for antlerless deer in mid-September (where needed); created a new late-season deer hunting opportunity between Christmas and New Year; worked with various partners to understand and reduce impacts of lead ammunition; markedly increased their public outreach efforts through social media and bi-weekly email newsletters; and addressed suburban hunting limitations by opening/expanding access on numerous State Parks. 
They also continued to promote their popular "Let Young Bucks Go and Watch Them Grow" educational campaign which has reduced the percentage of yearling bucks in the harvest to 38%, offered an app-based protocol for landowners to monitor deer vegetation impacts on their property, as well as implemented risk-based strategic sampling and prohibition of carcass import to prevent Chronic Wasting Disease (CWD) introduction in the state.
Other accomplishments include: 
• Collaborated with researchers to understand the socio-political and ecological drivers affecting deer management in urban and suburban contexts.
• Educated the state legislature on the challenges of deer management in urban and suburban areas and recommended statute changes to improve management capacity and flexibility.
• Worked with researchers to test digital marketing of messages to hunters to reduce risk of CWD introduction to New York.
Congratulations to NYDEC on their successful deer management program and efforts to engage and involve New York hunters in the planning and management process. For their outstanding leadership in deer management, they are NDA's 2021 Agency of the Year.