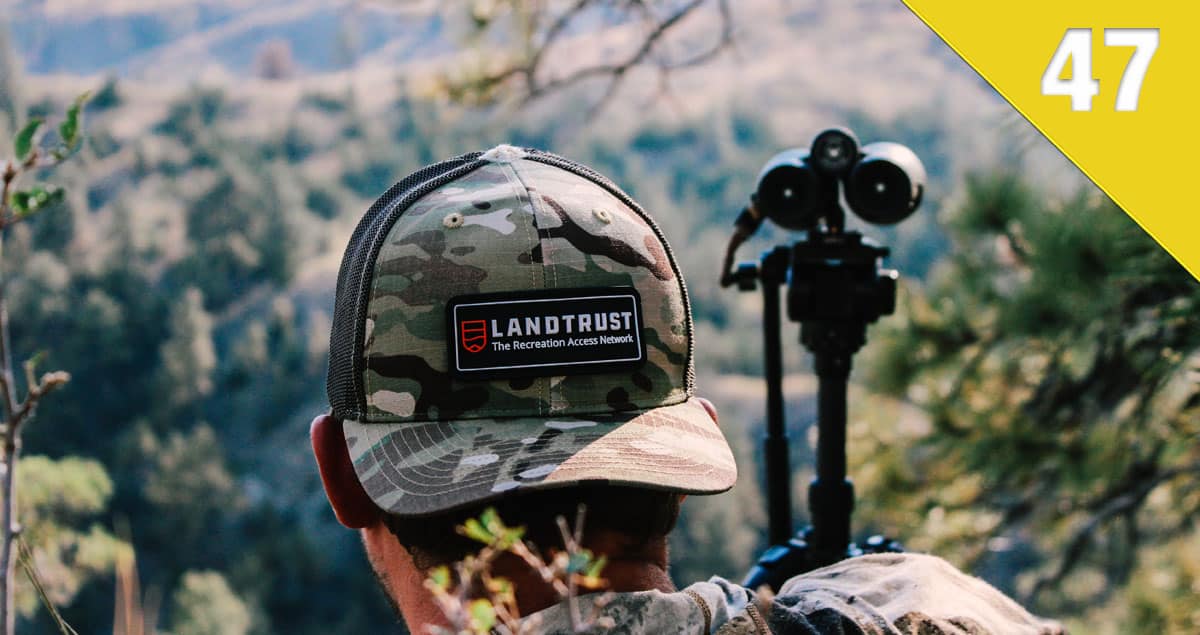 Let's face it. Most people don't enjoy knocking on doors to seek hunting or fishing permission. Not only is it awkward for the asker, but it's also a disruption to the landowner and sometimes an unwelcome one. While it can work and many are still successful using this tactic, it's not ideal for most. This is where LandTrust comes in.
LandTrust was founded to make communication between landowners and outdoor recreationists easier. In this episode, Nick and The Doctor are joined by the founder and CEO of LandTrust, Nic Decastro. Nic took his idea for bridging the gap between landowners and outdoors enthusiasts and combined it with his business background to create a fast-growing company. He talks about the benefits of accessing private land through his company and also shares several success stories.
The B-Team report for this episode is one for the ages! Find out how one of our hosts found themselves stranded in Washington, D.C. in rush hour traffic for two hours and ended up having to leave their vehicle behind to get home. We wish it wasn't true but it is! This is also an Ask NDA Anything episode and questions about protecting turkey nests and fawns and chronic wasting disease are answered.
Listen Now
Important Links
Book your next hunt with LandTrust
Title sponsor: Black Rifle Coffee Company
Show sponsor: The Firminator
National Deer Association Wildlife Cooperatives
Contact Cheyne Matzenbacher: cheyne@deerassociation.com
Follow Nick Pinizzotto on Instagram
Follow Mike Groman on Instagram
Music by Bensound
Subscribe to the Podcast on:
About the National Deer Association
The National Deer Association (NDA) is a non-profit deer conservation group that works to ensure the future of wild deer, wildlife habitat and hunting. Thank you for subscribing to our podcast!
Support NDA's mission by becoming a member today.
NDA has the highest ranking from Charity Navigator, an independent group that monitors non-profits for financial efficiency and effectiveness.
Learn more about deer and deer hunting in our weekly, free e-newsletter.
Follow us on our other channels: Facebook | Instagram | Twitter | YouTube