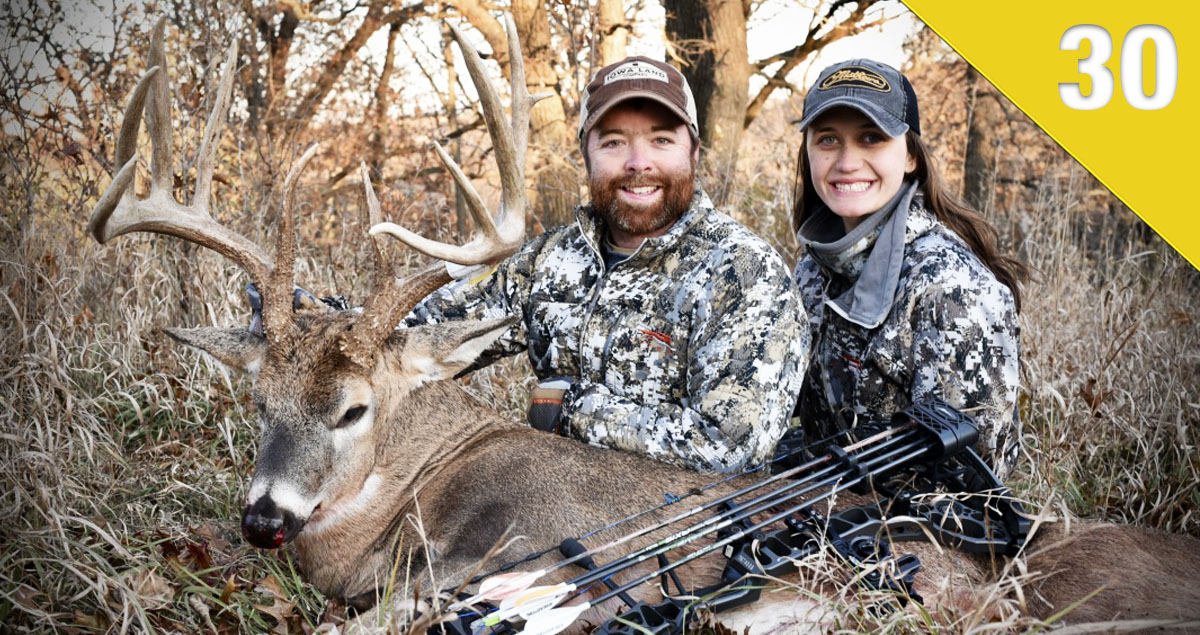 If you want to start a good debate among deer hunters, start talking about your list of the best hunters in the country, and let the fun begin. The reality is there are a lot of outstanding hunters who consistently take mature bucks who you've never heard of. Nick Skinner of Iowa Land Company is one of those hunters. Nick's humble personality doesn't allow him to brag, so Nick and The Doctor do that for him in this episode.
While he has many great bucks on his resume, the focus of the conversation is the 191-inch buck he arrowed in 2019, which he and his wife refer to as the Honeymoon Buck. This is yet another story of redemption as the first encounter Nick had with the buck didn't go as planned, but thanks to a little help from his wife, as well as luck and persistence, this story comes to an exciting conclusion. This episode continues our series of exciting deer stories, which we're featuring as deer seasons are opening or are about to open around the country.
We also get some tips from our guest about what to do if you're considering buying hunting land. It's more attainable than you might think. This episode's B Team report is highlighted by the sad tale of a guy that just can't help but spend money on things he already owns! You'll have to listen to get the sad details.
Listen Now:
Important Links
Show sponsor:  First Lite
Follow Nick Pinizzotto on Instagram
Follow Mike Groman on Instagram
Music by Bensound
Subscribe to the Podcast on:
About the National Deer Association
The National Deer Association (NDA) is a non-profit deer conservation group that works to ensure the future of wild deer, wildlife habitat and hunting. Thank you for subscribing to our podcast!
Support NDA's mission by becoming a member today.
NDA has the highest ranking from Charity Navigator, an independent group that monitors non-profits for financial efficiency and effectiveness.
Learn more about deer and deer hunting in our weekly, free e-newsletter.
Follow us on our other channels: Facebook | Instagram | Twitter | YouTube