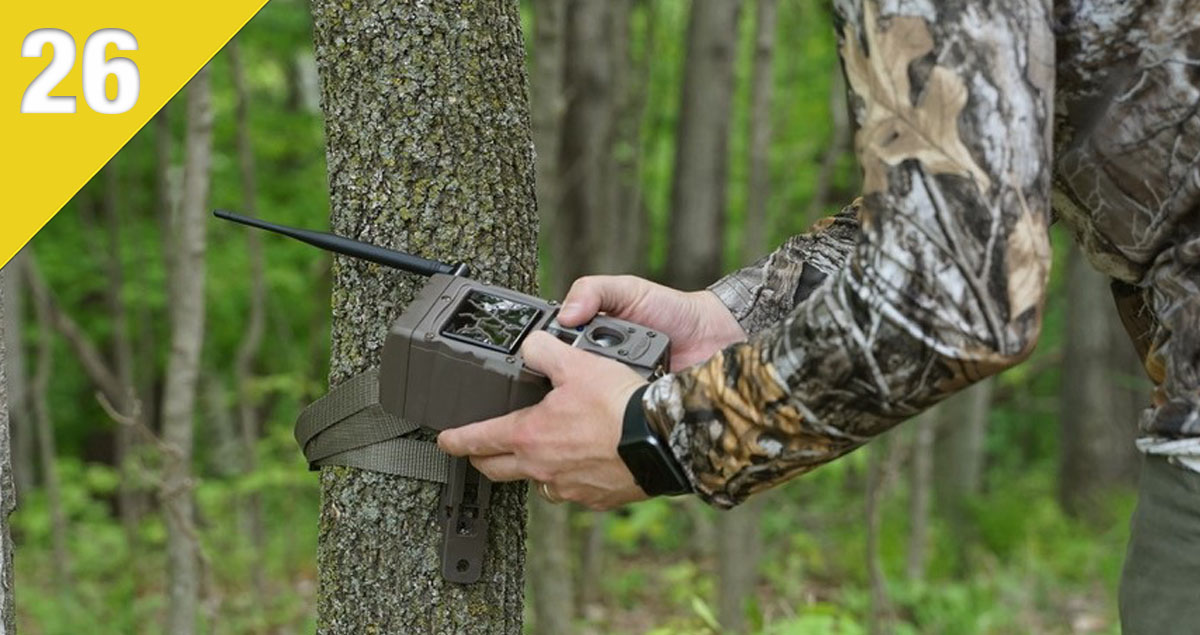 In case you missed it or have been too consumed with life to notice, July 4th weekend is this coming weekend. For many of us, that means time to dust off the trail cameras and get them back into the woods. Antler growth by this time of year is starting to give an indication of what to expect from bucks by fall, and who doesn't love getting photos of fawns, turkey poults, or other baby critters that abound this time of year? That makes Paul Annear of Cuddeback the perfect guest for this episode. Paul, also an avid deer hunter and outdoor writer, shares some of his favorite strategies for getting the most out of trail cameras and he talks with Nick and The Doctor about everything from where to place your cameras to how to store and manage your favorite images.
Also in this episode, Nick recaps the recent NDA Board meeting, which was held at Bass Pro Shops headquarters in Springfield, Missouri and you'll also get the latest B-Team report. Don't forget to get your Ask NDA Anything questions in for the next episode. You might just win yourself an NDA hat or other great prize.
Listen Now
Important Links
Show sponsor: Bass Pro Shops
Follow Nick Pinizzotto on Instagram
Follow Mike Groman on Instagram
Music by Bensound
Subscribe to the Podcast on:
About the National Deer Association
The National Deer Association (NDA) is a non-profit deer conservation group that works to ensure the future of wild deer, wildlife habitat and hunting. Thank you for subscribing to our podcast!
Support NDA's mission by becoming a member today.
NDA has the highest ranking from Charity Navigator, an independent group that monitors non-profits for financial efficiency and effectiveness.
Learn more about deer and deer hunting in our weekly, free e-newsletter.
Follow us on our other channels: Facebook | Instagram | Twitter | YouTube