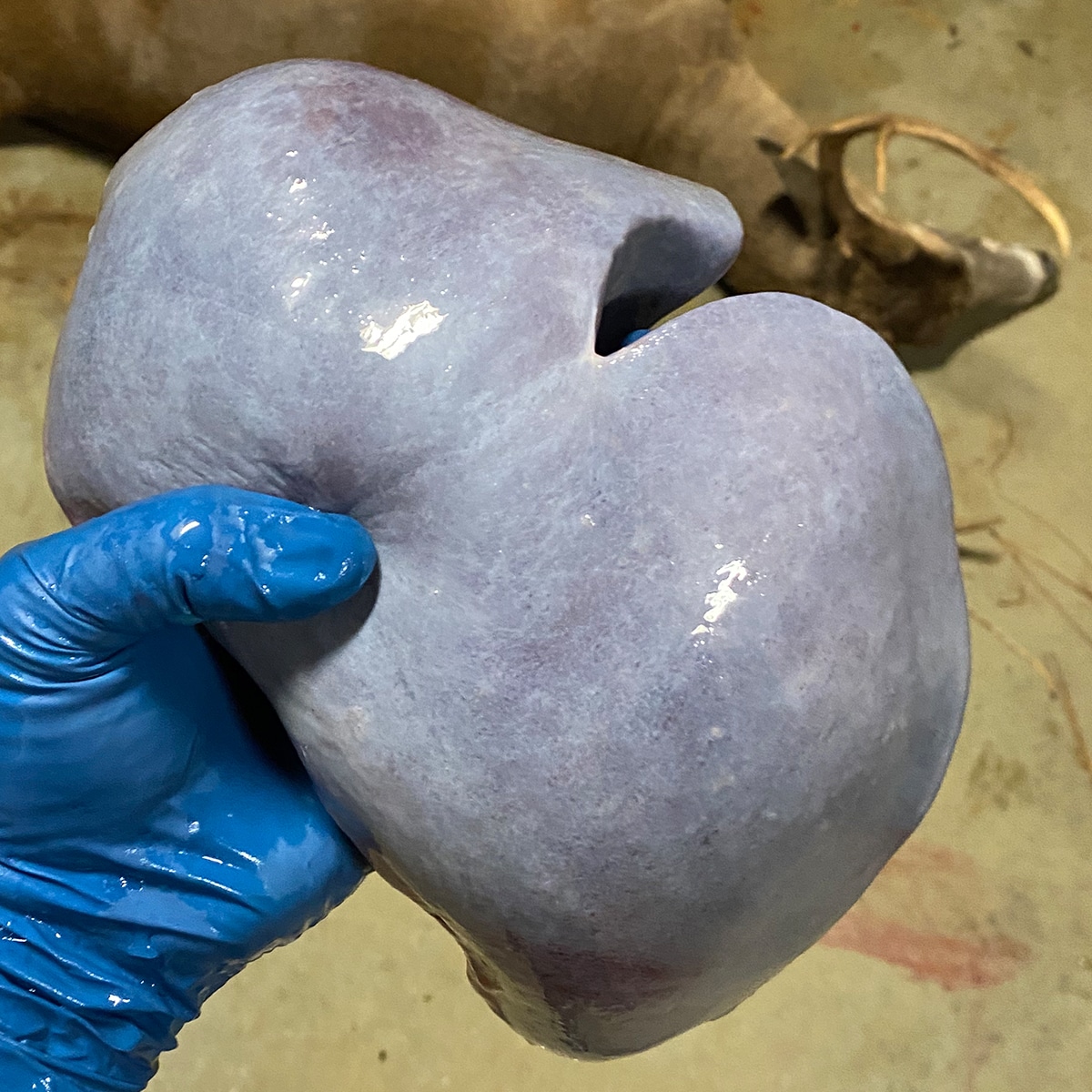 One of the primary reasons we hunt is for the meat. So, what would you do if you knew you couldn't consume the venison from a successful harvest? What would happen to the public support for hunting in that community? These are difficult questions to answer, and unfortunately they are being asked more often. In the last five years, man-made industrial pollutants known by the acronym PFAS have caused authorities in four states to issue localized venison consumption advisories.
Here's what we know about these PFAS-related advisories.
Michigan – 2018
In October 2018, the Michigan departments of Health and Human Services (MDHHS) and Natural Resources (DNR) issued a first-ever "Do Not Eat" advisory for any white-tailed deer taken within 5 miles of Clark's Marsh and the deactivated Wurtsmith Air Force Base due to high levels of perfluorooctane sulfonic acid, which is the most common form of PFAS (per- and polyfluoroalkyl substances) – widely used, long-lasting chemicals that break down very slowly over time.
Because of their widespread use and persistence in the environment, PFAS are generally found at low levels in the blood/muscle/organs of humans, animals, and our food and water supplies, all over the world. Experts are still learning a lot about PFAS, but the concern is that some studies have shown that elevated PFAS exposure may be linked to harmful health effects.
Only four Michigan deer out of 20 tested in the township near Clark's Marsh were found to have high levels of PFAS in their systems during 2018; however, the highest concentration was 547 parts per billion, far exceeding the level at which action is recommended. Michigan officials tested deer again the following two seasons in the same area, and although no PFAS were detected in 2019, it was detected in 10 of 44 deer (22%) in 2020. The good news is with more testing and a better sense of prevalence, the DNR was able to shrink the size of the advisory area from a 5-mile to a 3-mile radius. 
Wisconsin, New Hampshire – 2020
In 2020, Wisconsin and New Hampshire issued "Do Not Eat" advisories for deer liver based on sampling in each state. Wisconsin's advisory is localized to a site in Marinette, while New Hampshire's advisory is statewide (see below for details).
Maine – 2021
In November 2021, the Maine Department of Inland Fisheries and Wildlife (MDIFW) and the Maine Center for Disease Control and Prevention (MECDC) issued a "Do Not Eat" advisory for deer taken in the greater Fairfield area after they found PFAS in five of eight deer collected near lands known to have high PFAS levels in the soil and surface water.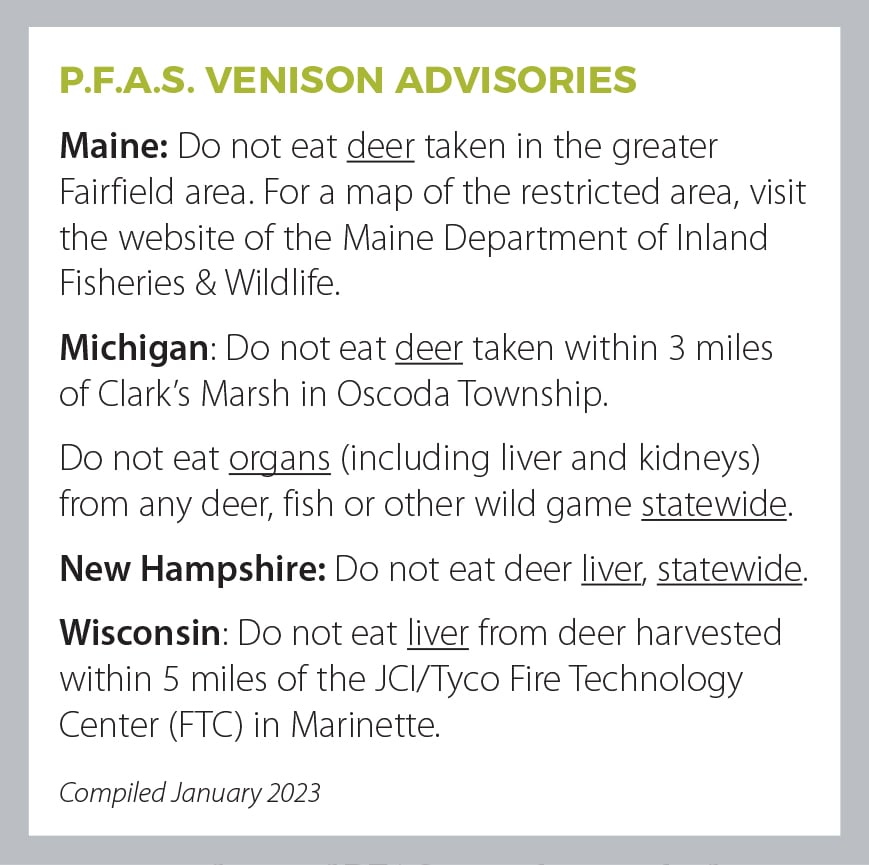 Based on these happenings, don't be surprised if venison consumption advisories become more common as additional sites of concern are tested. Fortunately, the occurrences are still quite rare.
Deer are the most accessible wild game animal in the United States, which is why nearly four out of every five hunters are primarily deer hunters, generating an astounding 400 to 500 million pounds of wild venison per year! NDA will continue to track and update our members about the issue of PFAS or other chemicals found in deer that result in "Do Not Eat" advisories, and if you hunt in affected areas, we encourage you to follow state or provincial guidelines until we learn more.
With your support, we will advocate for the privilege of deer hunting and conservation to remain at the forefront so we can continue to enjoy and share every last bite.