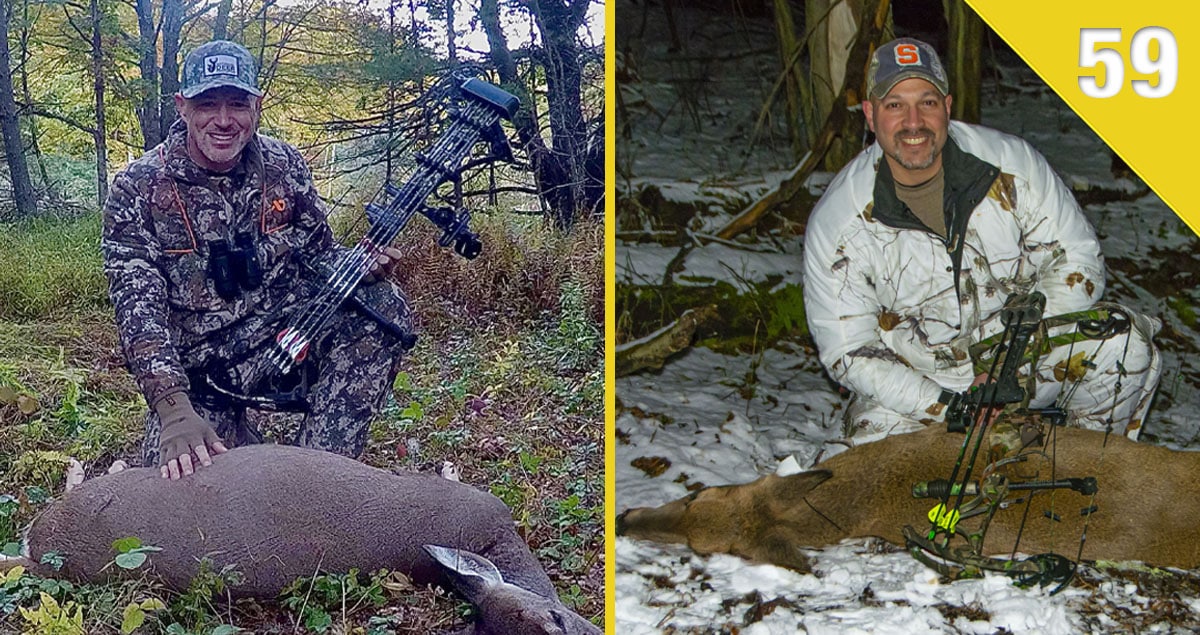 After the excitement from the first few days of deer season wears off, many hunters get frustrated during the early part of the pre-rut for a number of reasons, ranging from lack of deer sightings to warm temperatures to the perception of an October lull.
In this episode, Nick and The Doctor share their personal tactics for filling tags during the early part of the season. They discuss the best available science that supports many of their hunting decisions, and even tackle controversial topics like whether or not the October lull is real and whether or not cold fronts have an impact on deer movement. This is a fun conversation that we hope will also help you fill some tags in the early part of the season.
This is also an Ask NDA Anything episode and the guys tackle questions about scent drippers and hunting during unseasonably warm temperatures. If you have a question, please be sure to send it to nick@deerassociation.com and it will be read on a future episode.
Episode Sponsor: First Lite
Listen Now
Referenced in Episode:
Cold Fronts May Get Hunters On Their Feet, But Bucks Answer A Different Call – Article
3 Studies, 3 Strikes for the October Lull – Article
How Hunting Pressure and Habitat Impacts Deer Movement with Dylan Stewart and Dr. Will Gulsby – Podcast
10 Things We Know About Mature Buck Movements – Article
The 4 Most Important Drivers of Buck Movement – Video
Important Links
Follow Nick Pinizzotto on Instagram
Follow Mike Groman on Instagram
Music by Bensound
Subscribe to the Podcast on:
About the National Deer Association
The National Deer Association (NDA) is a non-profit deer conservation group that works to ensure the future of wild deer, wildlife habitat and hunting. Thank you for subscribing to our podcast!
Support NDA's mission by becoming a member today.
NDA has the highest ranking from Charity Navigator, an independent group that monitors non-profits for financial efficiency and effectiveness.
Learn more about deer and deer hunting in our weekly, free e-newsletter.
Follow us on our other channels: Facebook | Instagram | Twitter | YouTube