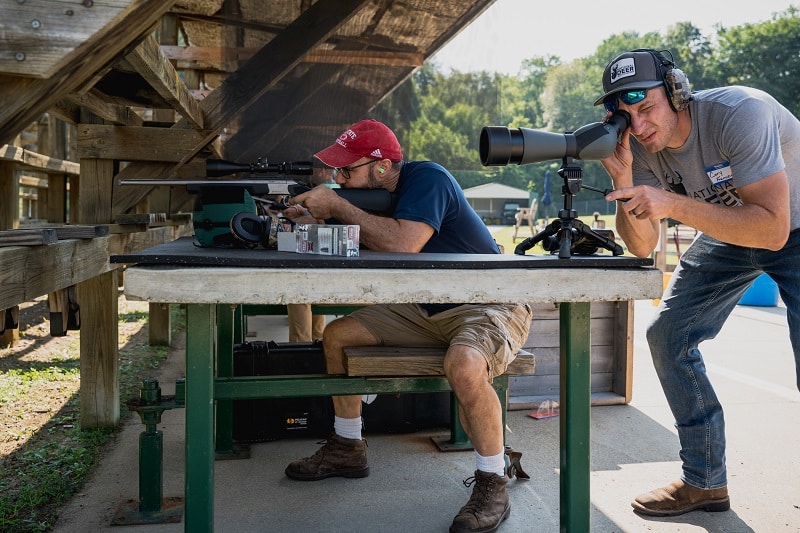 Last week, Rep. Blake Moore (R-Utah) introduced the Range Access Act, which would promote and expand access to safe recreational target shooting practice on federal public lands. Specifically, this bill would require the U.S. Forest Service (USFS) and the Bureau of Land Management (BLM) to ensure that each qualifying National Forest and BLM district has at least one designated public recreational shooting range that does not require a user fee.
The National Deer Association (NDA) is dedicated to ensuring the future of wild deer, wildlife habitat and hunting. The Range Access Act promotes all three through dedicated facilities for hunters and additional conservation funding raised via excise taxes on shooting equipment established by the Pittman-Robertson Act. For many hunters, the lack of safe and affordable places to recreationally shoot and practice is a barrier to entry to hunting and recreational shooting. The bill states that ranges shall be able to accommodate rifles, pistols, and shotguns, and may accommodate archery. Additionally, the bill requires the USFS and BLM to consider the proximity of areas frequently used by recreational shooters when identifying a suitable location for a designated shooting range.
The Range Access Act makes it easier for hunters and recreational shooters to practice and enjoy their sports, driving conservation funding. The bill also offers safe places for shooters to practice, benefitting both shooters and other recreators. Finally, the bill will reduce shooting litter on federal public lands by creating designated ranges with appropriate facilities.
Notably, language in the Range Access Act is also in the America's Outdoor Recreation Act, which passed the Senate Committee on Energy and Natural Resources in September.