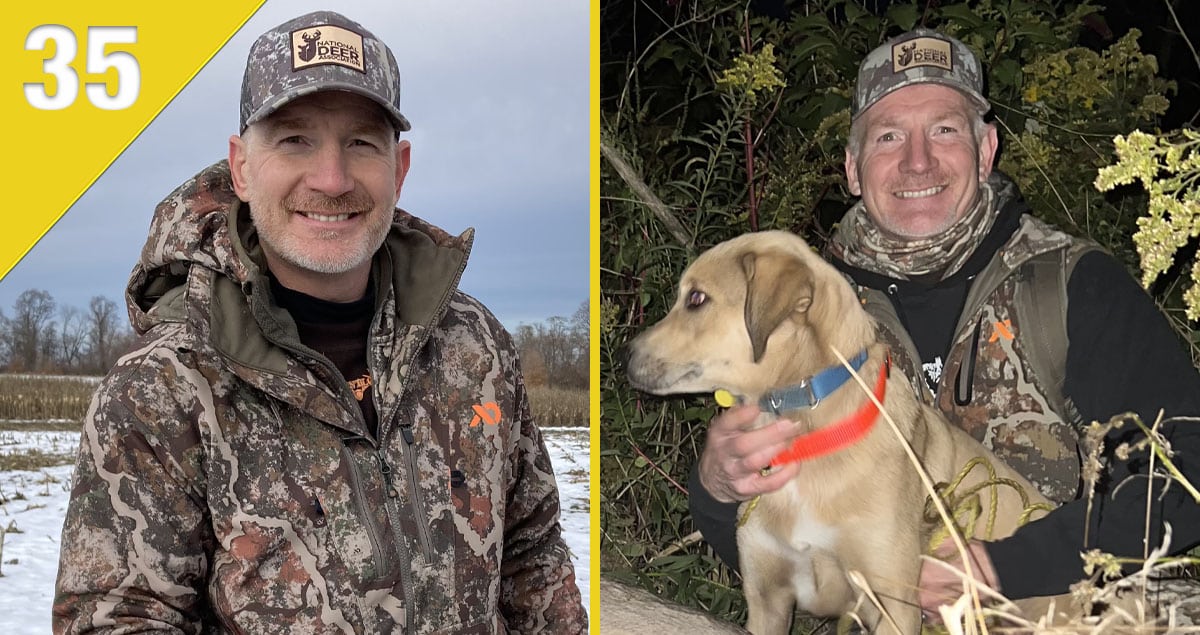 There's a reason this time of year is often referred to as the Super Bowl of whitetail hunting. It's the rut and NDA's Chief Conservation Officer, Kip Adams, joins Nick and The Doctor to talk about their favorite rut-hunting strategies while also debunking the many myths surrounding the rut. While much of the whitetail world still remains a mystery, there's some great research available to deer hunting enthusiasts that can help increase your odds of punching a tag this fall. This episode is hitting at the perfect time to prep you for an exciting couple of weeks ahead.
This is also an Ask NDA Anything episode and the guys answer questions about using decoys and what their favorite snack while deer hunting is. In this week's B-Team report, Nick almost does a faceplant and The Doctor reminds us why home improvement projects are often better left to professionals. Remember to please send us your hunting photos as well as your B-Team stories and Ask NDA Anything questions. You can send them to nick@deerassociation.com.
Listen Now
Important Links
Show sponsor: Moultrie Mobile
Follow Nick Pinizzotto on Instagram
Follow Mike Groman on Instagram
Music by Bensound
Subscribe to the Podcast on:
About the National Deer Association
The National Deer Association (NDA) is a non-profit deer conservation group that works to ensure the future of wild deer, wildlife habitat and hunting. Thank you for subscribing to our podcast!
Support NDA's mission by becoming a member today.
NDA has the highest ranking from Charity Navigator, an independent group that monitors non-profits for financial efficiency and effectiveness.
Learn more about deer and deer hunting in our weekly, free e-newsletter.
Follow us on our other channels: Facebook | Instagram | Twitter | YouTube