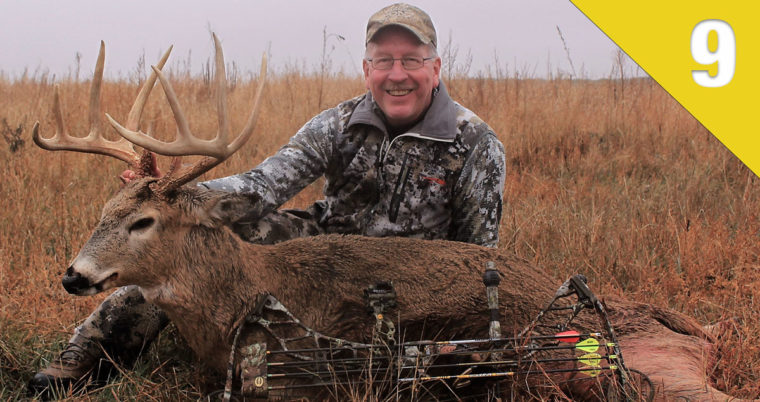 it's almost November and that means it's the Super Bowl of deer season for most whitetail hunters. This episode is all about hunting the rut and Nick and "The Doctor" were joined by legendary outdoor writer and Field and Stream Field Editor, Scott Bestul. Scott has more than 30 years of experience writing about whitetails and whitetail hunting, and he's also an accomplished hunter having pursued deer across the country with both bow and firearm. He shares his opinion about whether the peak rut is the best time to be in the deer woods, and he also gives away his favorite tactic for tagging bucks this time of year. The hosts and our guest also share their favorite rut stories. Spoiler alert! None of the stories end with a punched tag. This information-filled episode is one you don't want to miss as you head afield hoping to get close to the buck of your dreams.
For more information about Scott and to access an extensive archive of his work in Field and Stream, visit this link on the Field and Stream website.
Listen Now:
Important Links:
Follow Nick Pinizzotto on Instagram
Follow Mike Groman on Instagram
Subscribe to the Podcast on:
About the National Deer Association
The National Deer Association (NDA) is a non-profit deer conservation group that works to ensure the future of wild deer, wildlife habitat and hunting. Thank you for subscribing to our podcast!
Support NDA's mission by becoming a member today.
NDA has the highest ranking from Charity Navigator, an independent group that monitors non-profits for financial efficiency and effectiveness.
Learn more about deer and deer hunting in our weekly, free e-newsletter.
Follow us on our other channels: Facebook | Instagram | Twitter | YouTube