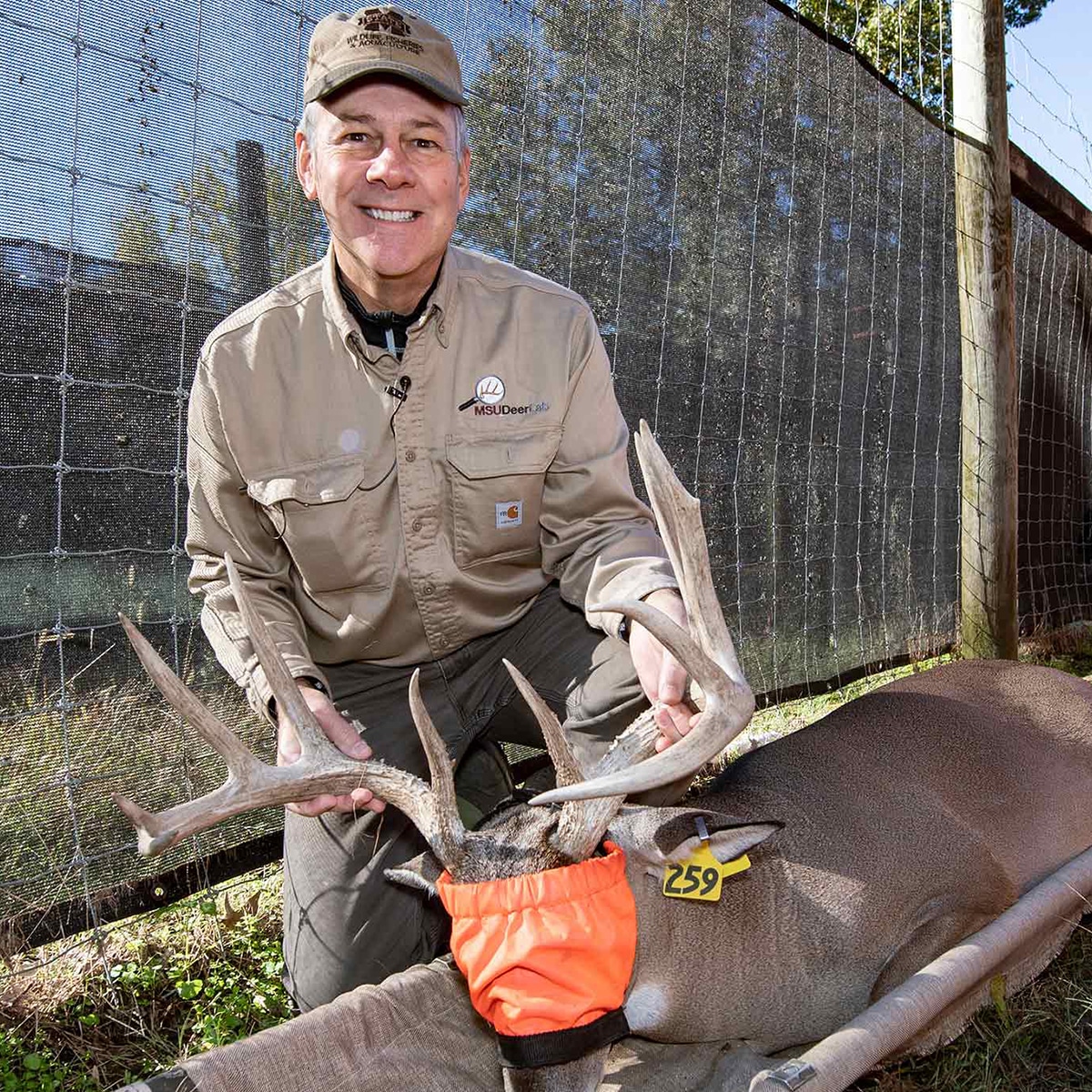 The National Deer Association is pleased to announce Dr. Steve Demarais from Mississippi State University's Department of Wildlife, Fisheries and Aquaculture as the 2022 Joe Hamilton Lifetime Achievement Award winner. This award is presented to a person who has dedicated their life and/or career to wildlife management in general, and deer management in particular. The recipient must also have made a significant impact in deer management, deer research, or deer hunting.
Steve holds the Taylor Endowed Chair in Applied Big Game Research and Instruction at Mississippi State University, and is also the Dale H. Arner Professor of Wildlife Ecology and Management. He recently was named winner of the 2022 SEC Faculty Achievement Award. During his time at MSU he has taught undergraduate and graduate courses on essential concepts in ecology and conservation, while mentoring master's degree and doctoral degree students. He and 50 co-authors have published 150 peer-reviewed articles. Through his research and various media platforms he has educated hundreds of thousands of people on deer management around the globe.
That influence continues with his involvement in the MSU Deer Lab.
"I have known Dr. Steve Demarais throughout my professional career and am proud to announce that he will receive the 2022 Lifetime Achievement Award in my name from the National Deer Association," said Joe Hamilton, NDA Board member and founder of the Quality Deer Management Association.