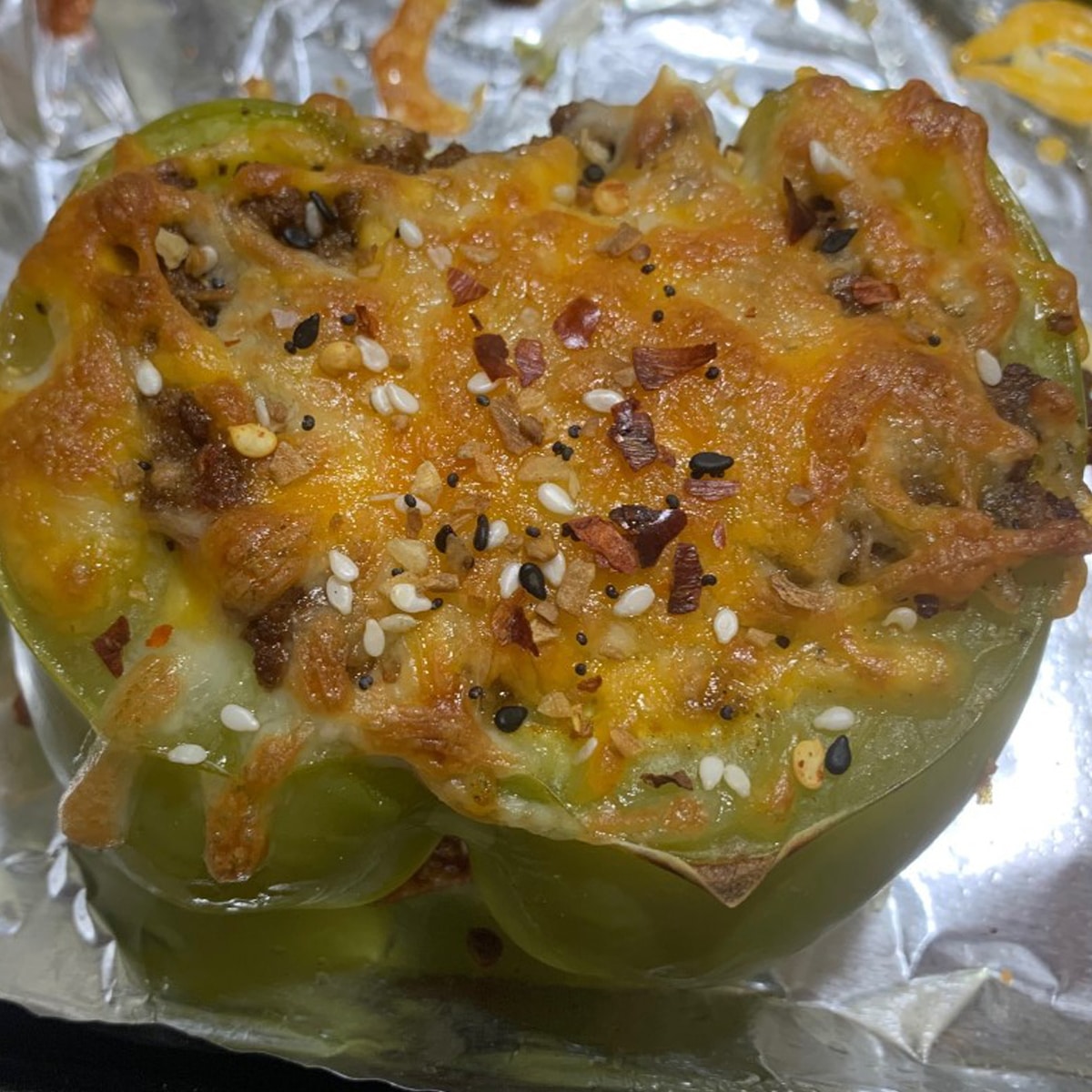 Venison-stuffed bell peppers are a quick and easy recipe to shake up your venison routine. For me, stuffed peppers bring back memories of early fall evenings when our family's venison supply in the freezer started to thin. Right before the beloved hunting season began again we were starting to brainstorm different ways to eat our favorite meat that didn't include the go-to hamburger.
This recipe takes a slight twist on the traditional stuffed pepper with the pairing of venison and wild rice. Honeyed carrots on the side accompany this dish perfectly. Enjoy!
Venison-Stuffed Pepper Ingredients
8 bell peppers (any color) halved and seeded
1 tbs olive oil
1 lb. ground venison
1 ½ cups fire roasted diced tomatoes
3 tbs tomato paste
1½ cups cooked wild rice
4 cups chopped baby portobello mushrooms
½ sweet onion finely chopped
2 tbs minced garlic
2 tsp oregano
Salt & pepper
Steak seasoning
1 cup parmesan cheese
Everything bagel seasoning
1.5 cups mix of shredded mozzarella & cheddar cheese
Instructions
Preheat oven to 425° F
Place pepper halves, cut side facing up, in a large baking dish. Set aside for later. 
In a medium skillet drizzle your olive oil. Cook onions over medium high heat until glazed. Add ground venison, steak seasoning, salt & pepper and cook until venison is brown and cooked through. Remove from heat. 
Combine diced tomatoes, tomato paste, ½ cup parmesan cheese, ½ cup shredded cheese mushrooms, garlic, oregano, salt & pepper, and wild rice into the pan with your venison and onions. Mix together evenly. 
Divide filling among your halved peppers. Cover baking dish with foil and bake for 20-30 minutes or until the peppers are softened to your liking. I personally prefer my peppers to be slightly crispy on the outside so that they are easier to cut. 
Take from the oven and remove the foil. Top the peppers with the rest of your shredded cheese, parmesan cheese, and everything bagel seasoning. 
Place back into the oven uncovered and bake for another 5 minutes or until the cheese melts and blisters. 
Serve hot!