The latest deer science, hunting and habit news
All Articles
Deer Science
Habitat
Hunting
NDA's Deer Report Finds 88% of U.S. Whitetail Harvest Occurs on Private Land
An average of 88% of state white-tailed deer harvests occur on private land, according to the National Deer Association's latest Deer Report, released this week. Texas reported the highest rate of private-land deer harvest at…
read more
Action Alert: Support Science-Based Wildlife Management in Mississippi
Mississippi House Bill 998 (HB 998), which is endorsed by the National Deer Association (NDA), recently passed out of the House Wildlife, Fisheries and Parks Committee. The bill provides that the wildlife in Mississippi belongs…
read more
In 1987, a wildlife biologist from South Carolina named Joe Hamilton was invited to speak to the Australian Deer Association.
Impressed with their organization, Joe returned to the United States with an idea for a similar group in South Carolina. Following a series of meetings in coastal South Carolina in 1988, a core group of volunteers outlined the framework of a new group that would become the QDMA.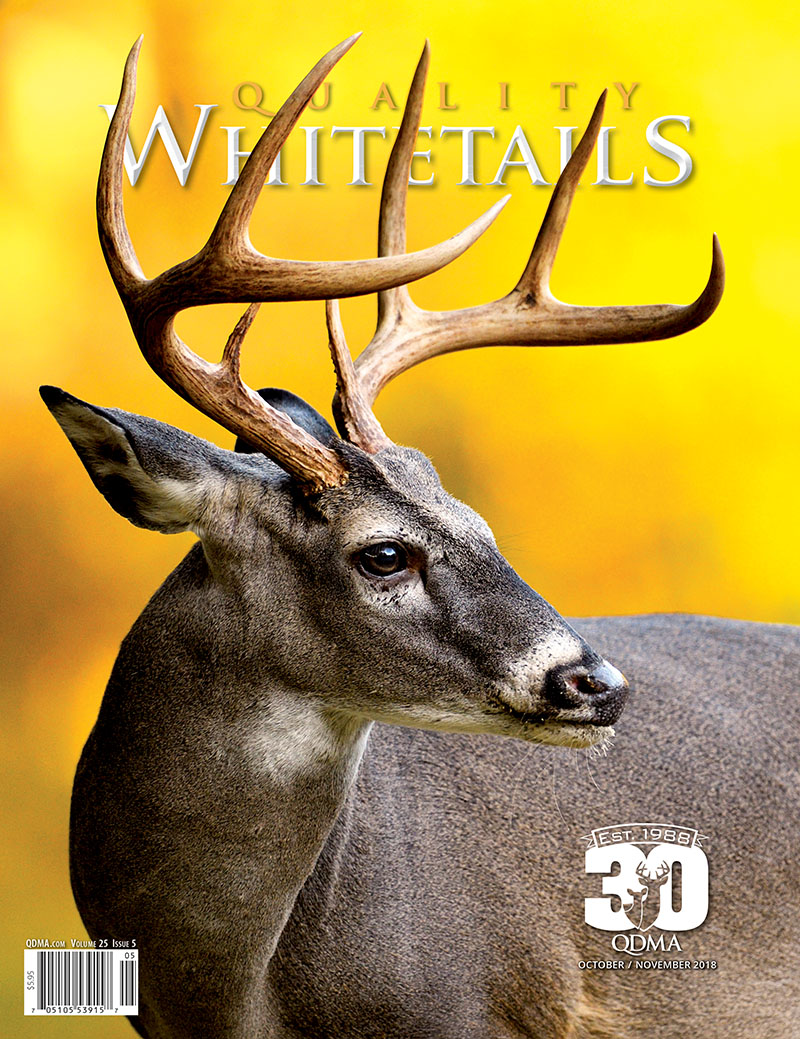 By joining the National Deer Association, you'll receive Quality Whitetails, the only deer hunting magazine that focuses on Quality Deer Management techniques, including food plots, habitat improvement, herd management, herd data collection, and other methods for improving the quality of your hunting. QDM leads to more adult bucks in the woods where you hunt, so Quality Whitetails also provides guidance on how to effectively hunt these older, wiser deer.
In-depth Information
While DeerAssociation.com covers these same topics, Quality Whitetails goes into greater depth and detail on each subject. Award-winning wildlife photographers lend their whitetail imagery to articles written by the nation's top experts in deer biology and habitat management – in a language that average deer hunters can understand and apply to their real-world hunting situations.
Popular departments like "Age This!" and "Food Plots" help keep your skills as a deer manager sharpened, and favorites like "Firepot Stories" provide the wit, wisdom and thought-provoking conversations like those you enjoy around your own campfire. Meanwhile, in-depth feature articles in every issue dig into the details of specific topics, going beyond the "101" level provided by most hunting magazines.
Why Are They Hiding?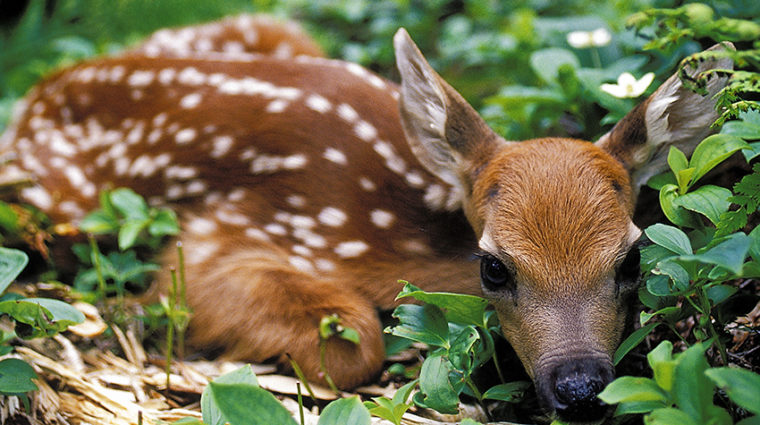 When fawns are born, the mother takes several steps to carefully prepare the fawn for concealment from predators. First, the mother will take her time to clean the fawn to remove her own scent, but more importantly, she will actually consume the afterbirth, not only to reduce the risk of predation, but to recycle nutrients that are necessary for milk production. Within hours of birth, a fawn will begin to test its ability to walk, ultimately wobbling awkwardly along behind their mother on their way to the best available hiding spot. Once a safe distance away from the birthing spot, the fawn will instinctually lie down in cover. This all happens within about ten hours of birth. Quite the fast learner!
The National Deer Association is the leading conservation organization dedicated to conserving North America's favorite game animal.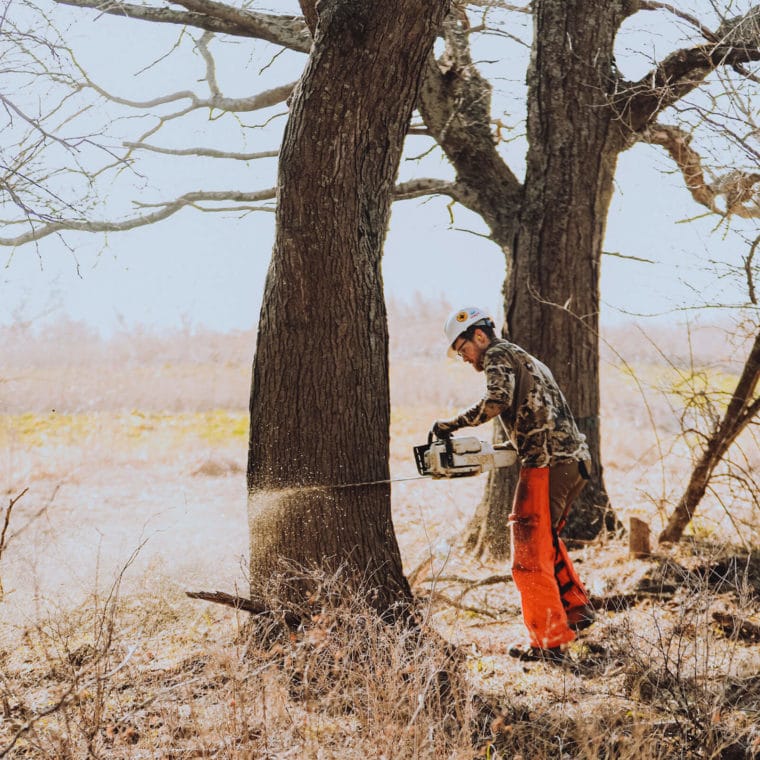 We are hunters from all walks of life who share a passion for wild deer. We believe it is our responsibility to ensure the future of wild deer, wildlife habitat and hunting. As the authority on all things deer, we blend the art of hunting with the science of management to create better deer and better deer hunting.
Fawns rely heavily on their mothers for the first several weeks, but you might be surprised how quickly they grow.
When Do They Stop Hiding? The early stages of development are extremely important to the overall survival of a fawn, so ensuring their safety by leaving them alone and not causing additional stress to the fawn or it's mother is crucial.
We hope our Deer Report helps you stay informed about the threats, concerns, successes and challenges that will shape wild deer's immediate and long-term future – and that of deer hunting. If you appreciate the information found in our report, and you support our efforts to ensure the future of deer hunting, we hope you'll consider supporting the NDA by becoming a member today. Thank you!
Index of Topics:
Looking for a specific topic covered in a past Deer Report? You can now download an interactive index of topics that covers every Deer/Whitetail Report published to-date.
Past Reports: