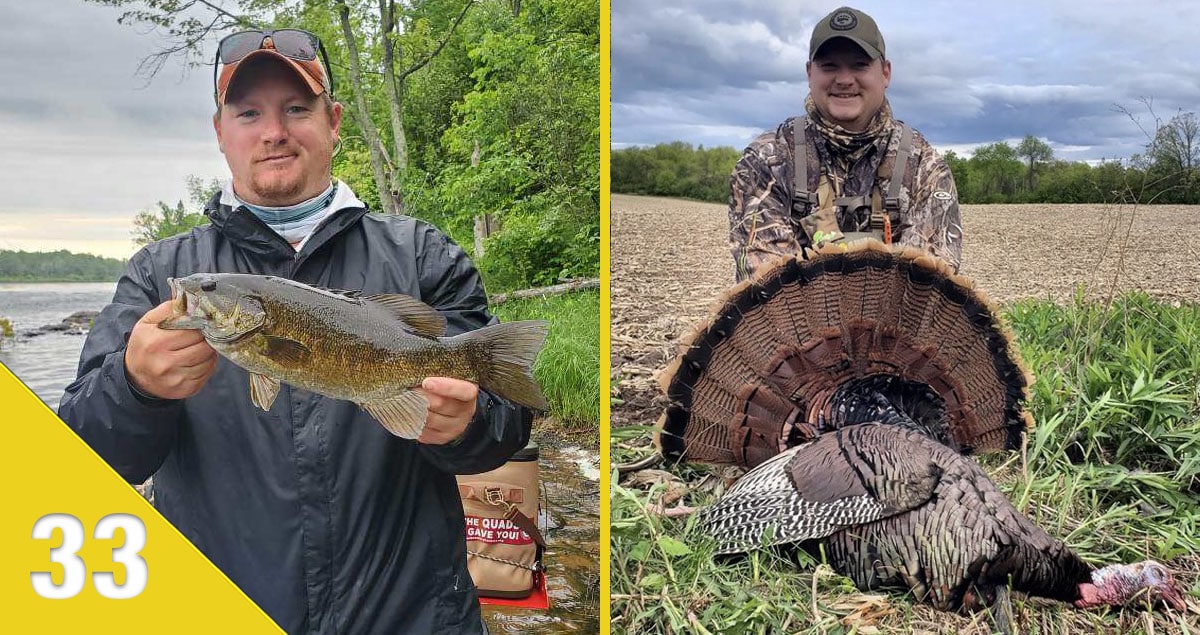 The Armed Forces Initiative of Backcountry Hunters and Anglers is an effort designed to help serve the Veteran and active-duty military community by treating post-traumatic stress disorder (PTSD) and traumatic brain injury(TBI) through direct engagement in the outdoors and involvement in the organization's robust public lands advocacy and conservation work. The program aims to provide veterans with the three things they need most: time outdoors, a community, and a mission.
Nick and The Doctor are joined by the program's coordinator, Trevor Hubbs, who talks about the value of the program and its evolution from just an idea in 2020 to a program that has more than 30 camps planned through October. The initiative has 378 veterans registered for events in 20 states and on 17 active military installations including moose hunts in Alaska, salmon fishing in the Great Lakes, mountain whitetail hunting in North Carolina, and desert quail in Southern California.
In this week's B-Team report, one of our hosts describes how he defaced a brand-new FirstLite jacket before ever wearing it into the woods! This is also an Ask NDA Anything episode and questions that came in from listeners in California and Alberta, Canada are answered. Remember to please send us your hunting photos as well as your B-Team stories and Ask NDA Anything questions. You can send them to nick@deerassociation.com.
Listen Now
Important Links
Show sponsor: Vortex Optics
Follow Nick Pinizzotto on Instagram
Follow Mike Groman on Instagram
Music by Bensound
Subscribe to the Podcast on:
About the National Deer Association
The National Deer Association (NDA) is a non-profit deer conservation group that works to ensure the future of wild deer, wildlife habitat and hunting. Thank you for subscribing to our podcast!
Support NDA's mission by becoming a member today.
NDA has the highest ranking from Charity Navigator, an independent group that monitors non-profits for financial efficiency and effectiveness.
Learn more about deer and deer hunting in our weekly, free e-newsletter.
Follow us on our other channels: Facebook | Instagram | Twitter | YouTube