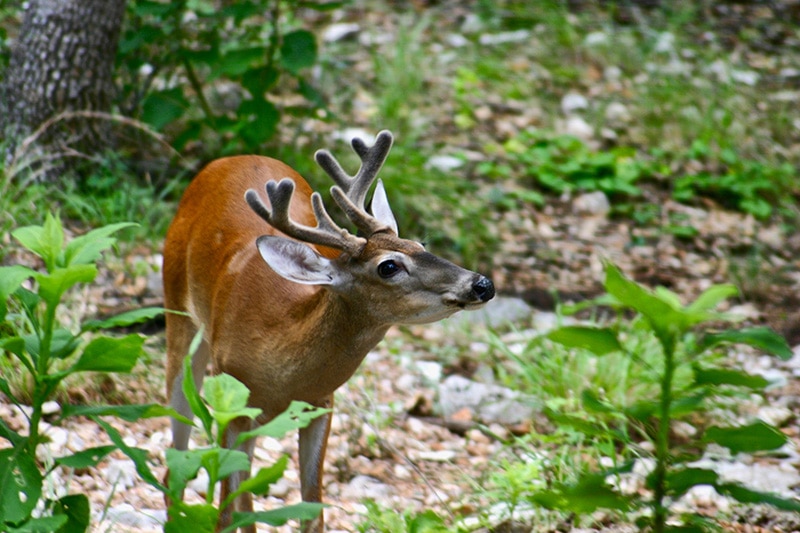 The Chattahoochee-Oconee National Forest will host its first annual stakeholder meeting for Foothills Landscape Project (FLP) implementation on Thursday, Oct 13, 2022 at Cohutta Springs in Crandall, Ga., from 1pm – 4pm. U.S. Forest Service staff will share project updates and initial plans for the upcoming year. A virtual attendance option will be available. Please visit the Foothills Landscape Project website for agenda updates and to learn more about the project, including the Decision Notice, Environmental Assessment and supporting analysis documents are available to view on the project webpage.
The National Deer Association (NDA) serves a role on the Foothills Landscape Project Collaborative Working Group in order to specifically provide our insight of management on the Chattahoochee National Forest in Georgia. The NDA also expressed support for the FLP when it was proposed last summer, and we view it as a critical tool that will assist in some of north Georgia's deer density issues.
The NDA is dedicated to ensuring the future of wild deer, wildlife habitat and hunting. The FLP advances the future of all three by enhancing and providing quality habitat for game and non-game species, reducing wildfire fuel across the landscape and increasing access opportunities to connect all types of people to the land. Through our extensive work on deer and habitat management across North America, we know that the actions proposed by the Forest Service under the FLP will benefit a wide breadth of the region's fauna, including rare and declining species, as well as desired non-game and game species like wild deer. The region's white-tailed deer require varying habitat types and structures, and the proposal's inclusion of vegetation enhancement measures such as encouraging successional diversity, managing non-native species and expanding the ecological role of fire will create these necessary variations. We're happy to serve a role on the Collaborative Working Group to ensure that active forest management that benefits wildlife continues to be the priority of the FLP. If you feel the same, and the Chattahoochee-Oconee National Forest holds a special place to you, please join us in voicing your views at this stakeholder meeting.