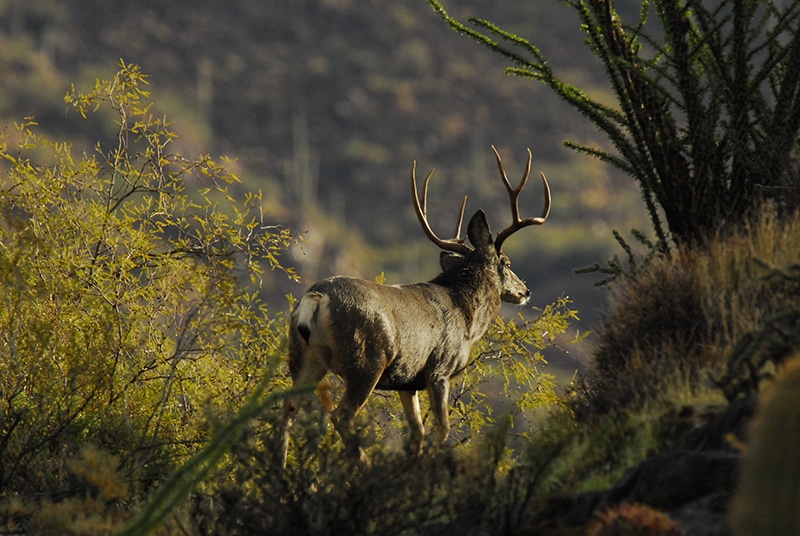 The Utah Division of Wildlife Resources (DWR) is proposing changes to several rules, and is requesting the public's feedback. Over the next month, each of Utah's five Regional Advisory Councils (RACs) will meet to discuss these proposals and submit recommendations to the Utah Wildlife Board. The Utah Wildlife Board will then vote on the proposals.
As a result of recent hunter feedback, the DWR is proposing trying some different deer-hunting strategies on five hunting units in southern Utah. The purpose of this research study is to determine if hunt restrictions based on antler points, weapon technology and/or season length can improve mule deer population performance, hunting opportunity or hunter satisfaction in Utah. Proposed changes for the study include implementing antler point restrictions, shortening season dates and implanting weapon restrictions.
DWR is also proposing mandatory harvest reporting for multiple buck deer hunts, which the National Deer Association (NDA) supports.
Comments may be submitted online up until the deadlines noted below to either the DWR region you are involved with or to the Utah Wildlife Board. Meetings are scheduled as follows with live-stream links included:
The NDA strongly encourages our Utah members and supporters, or others who hunt in Utah, to attend an upcoming public meeting and comment on the proposed regulations. Conserving deer and protecting hunting requires participation in the rooms where wildlife policy and legislation are formed, and this comment opportunity provides the occasion for just that.