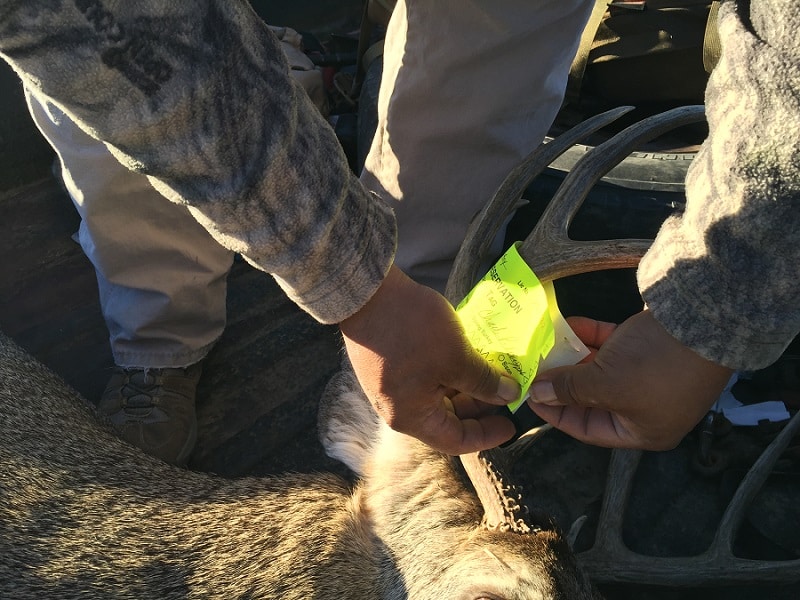 The Washington Department of Fish and Wildlife (WDFW) is inviting the public to attend a virtual hearing and submit comments on a proposed rule change that would allow WDFW to offer special deer tags as an incentive to hunters who have their deer and elk tested for chronic wasting disease (CWD).
The public can comment on the proposed rule by sending an email to cwd@publicInput.com or by leaving a voicemail message at 855-925-2801 and entering project code 3679. The public comment period closes on October 11th. In addition, WDFW is offering a virtual public meeting to gather public input on the purposed rule on Tuesday, October 24th at 3 p.m. via Zoom. CLICK HERE to join the meeting. WDFW is expected to make a decision on the rule change on October 25th.
Currently, CWD has not been detected in Washington but has been confirmed in neighboring Idaho. WDFW has been surveilling hunter-harvested deer and elk for CWD since 2012 as part of the state's disease surveillance program. The goal of the program is to detect the disease before it spreads widely throughout Washington.
WDFW has teamed up with the Washington Chapter of Backcountry Hunters & Anglers (BHA) to create a special drawing for 100 free multi-season deer tags. The proposed random drawing is open to hunters who harvest within the target surveillance area (currently Eastern Region 1) and submit deer or elk samples for CWD testing. The proposed tags are funded in part by BHA, are separate from the regular multi-season deer tag drawing, and will not affect those draw odds. Pending results of the rule making process, the drawing will take place in April.
The National Deer Association (NDA) is encouraging our Washington members and supporters to comment and attend the virtual meeting on the proposed rule. The NDA believes that CWD is the most serious long-term threat to the future of wild deer and deer hunting that we face today. State agencies, like WDFW, rely on hunters to willingly submit samples for disease testing, and incentives, including special tags, are a great tool to increase a state's sample size. Action by hunters now can delay or prevent CWD spread and impacts while scientists look for new tools to manage the disease.