Mississippi Event Details
WHAT: Wildlife tree establishment, food plot seeding and invasive plant removal
WHERE: DeSoto National Forest and Leaf River WMA; 1 hour (south) from Hattiesburg, MS. Exact location will be provided.
WHEN: Saturday, September 23, 9:00 am to 2:00 pm, appreciation BBQ at end
WHY: Reducing Non-Natives, Improving Natural Forage and Hunting, Increase Biodiversity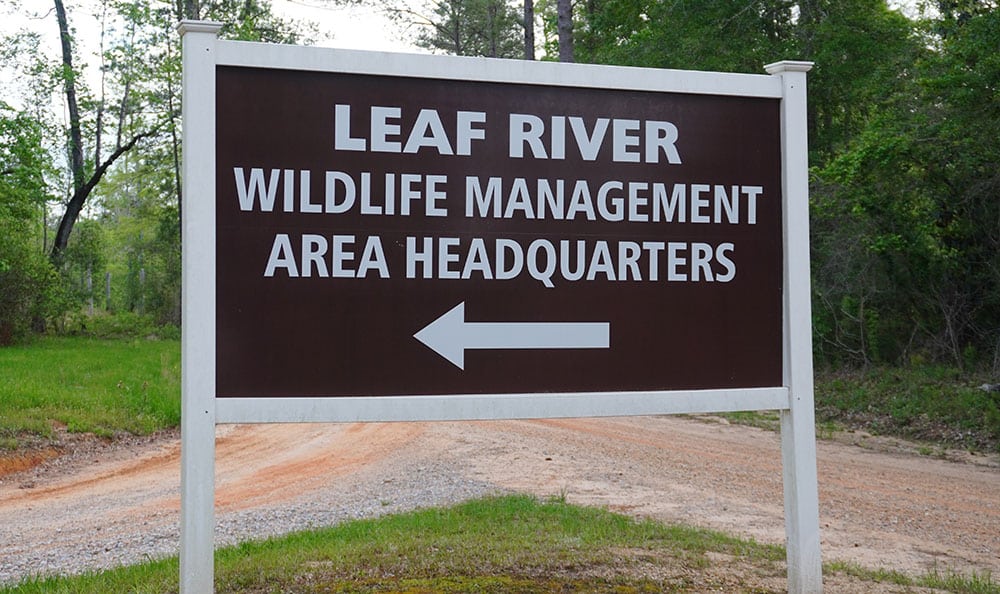 Leaf River Wildlife Management Area (WMA) is nearly 42,000 acres in size and is found in Perry County, just outside of Wiggins, MS. Located entirely within DeSoto National Forest but managed by the Mississippi Department of Wildlife, Fisheries and Parks (MDWFP), this property is uniquely overseen by both state and federal agencies and serves as an incredibly popular recreational and hunting opportunity for residents and non-residents alike.
We will start the event with U.S. Forest Service (USFS) and MDWFP staff providing background info on the WMA, including describing the history of the parcel, providing an overview of public use and projects currently going on within its boundaries.  Mark Kenyon with MeatEater, and NDA's Matt Ross, Ben Westfall, and Sean Hendley will all be on hand as well. Following a safety debriefing, volunteers will be given instructions on the habitat improvement activities they will embark on that day. Because the property is heavily used and a desirable location to hunt, it's a priority for WMA managers to offer a wide variety of huntable locations as well as develop a more biologically-diverse and sustainable, native ecosystem (and we need your help to maximize impact).
The day will end with a social, so bring a good attitude, some protection from chiggers/ticks, some sweat to shed and an appetite! We will communicate via email with everyone that registers a few weeks before the event with important details of where to meet, what to bring and more.
If you have questions about this event or run into any issues getting registered, please contact our Director of Conservation, Matt Ross.
If you plan on attending our Mississippi event, please email Matt Ross, NDA Director of Conservation, so we can plan accordingly. We look forward to seeing you there!